The Athena Fellows Program
Image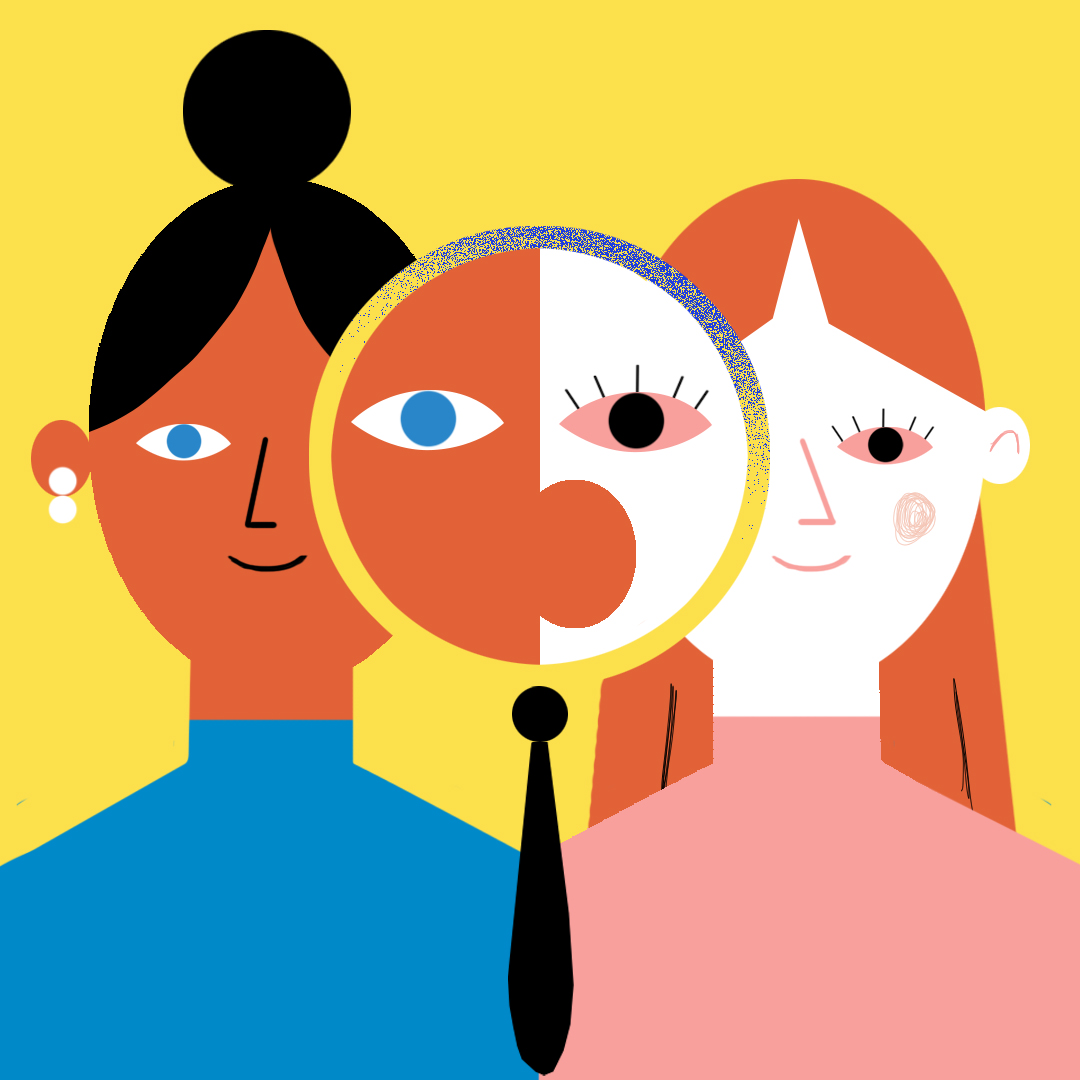 The Athena Fellows Program is open to students who have a challenge in mind. By "challenge," we mean just that: a challenge you're interested in. What is something that you, personally, want to take on, and why? What's something in the world that bothers you, that you think could be improved? We don't need a fully baked project, or a solution, or even an idea for how you'd solve it — that's what you'll work on in the program. (If you have that, though, let us know!). 
Each semester, we accept up to 10 Fellows. Fellows commit their Fridays to their projects and receive a stipend, just as you would for an internship. If you're intrigued by the idea of dedicated time, funding, and mentorship for a project, all as part of a cohort experience, but you're not sure what specifically you want to take on, check out SPARK or come talk to us.
Meet the Fall 2023 Athena Fellows
The application for the fall 2023 cohort is closed. Please check back later this fall for the spring 2024 application!
All Barnard students in good academic standing are eligible to apply after their first semester at Barnard. 
* * *
* * *
The Athena Fellows Program is one of multiple communities of practice we offer at Athena. Communities of practice are groups of people who meet regularly to get better at something — here, changemaking. Read more about the other Communities of Practice we offer here.
Come chat with us!
Image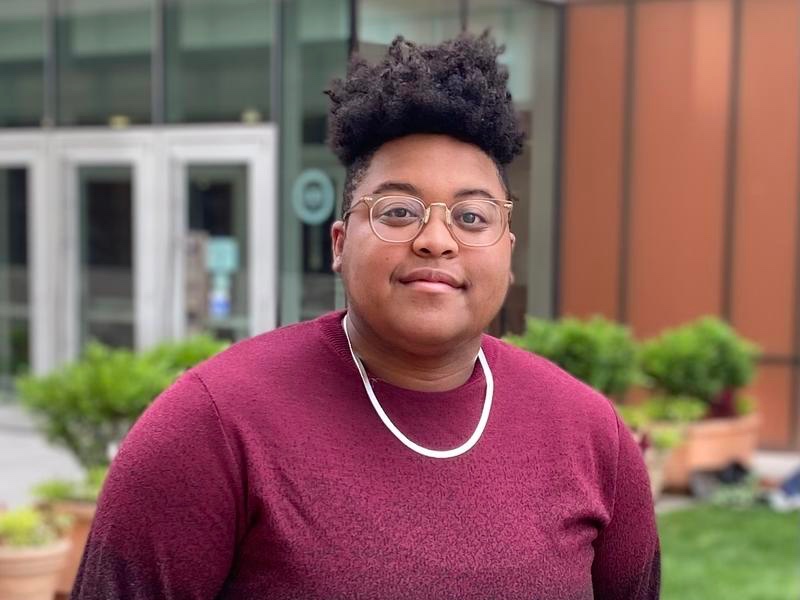 Chriss Sneed (they/them) | Director of Applied Learning
---
Some things you can chat with Chriss about:
Getting started with an idea or project
Any of our Communities of Practice
To schedule an appointment to chat with Chriss, click here: https://calendly.com/meet-with-chriss or email csneed@barnard.edu.
Frequently Asked Questions
GREAT question. Glad you asked.
In a better future, we live in an equitable society, on a healthy planet.
This is gender justice work, because we know, all too well, what happens when women and nonbinary individuals aren't at the table.
This is racial justice work. We cannot tackle the intractable challenges we face without reckoning with the racism that keeps so many of them intractable. Nor can we, when developing solutions, ignore the implications for communities of color.
This is climate justice work. Every time you make a decision, you'll consider whether there's a more sustainable choice you can make.
This does *not* mean that you can only take on save-the-world projects here. It means that whatever you take on, we'll ask you to think about how you're taking it on. What might you not have thought about? How can you do even better?
We launch a new cohort of Athena Fellows every semester. If you are selected for the program, you should plan to spend every Friday in it, for the duration of the semester. In Fall 2023, Fellows will be expected to attend programming at the Athena Center from 10:00​ AM -​ ​4:30 ​PM, beginning Friday, September 8, and ending Friday, December 8.
You might be thinking, "wow, that's intense." We agree! That's the point, actually - in a world where we're all doing a million things at once, isn't a gift to get to focus, even if just for a little while? This one-semester experience allows you to immerse yourself in a project that you may long have wanted to devote time to, or explore a challenge you can't find time to explore otherwise.
As much as you put into it. You will have opportunities to brainstorm and collaborate with experts in a community setting. You will receive mentorship and support to develop and implement an idea. You will participate in peer learning sessions and training to advance your problem-solving and changemaking competencies.
You will also receive a stipend.
$1500. You are welcome to use it for project expenses, but are not required to.
We're looking for students who are eager to take on a challenge and to do that as part of a cohort — which means we're looking to build a cohort. What's possible when *this specific group of students* comes together? Do your best to help us understand who you are and what you care about and want to do in your application — because that's what we're looking at, not your grades or your resume.
Great question. Athena is a supportive space, not a class — so your work will be self-directed and not graded, but don't worry, you'll receive plenty of guidance as you take it on.
Our weekly gatherings will be a mix of training time and work time, aimed at helping you better understand the challenge (with the additional help of a faculty advisor), narrow it down, develop a plan for tackling it collaboratively and responsibly, and put that plan into action... all with plenty of space to reflect and change course as needed.
Sure! First, here's what previous Fellows have done:
Fall 2021 - Spring 2022 Athena Fellows
Fall 2022 - Spring 2023 Athena Fellows
Now, an example: Say you're interested in tackling homelessness. That's really big, so we help you narrow that down by mapping the systems and the players, and selecting a point of intervention that excites you. You take some time to understand the landscape — who is doing interesting work in this space? What gaps exist? What's a geographical area you could focus on? All of this requires a lot of listening, which we prepare you to do — and all of this will lead you to something a little more concrete.
Once you've gotten to your more concrete challenge, you'll start to work through it, with the guidance of the Athena team. You'll undoubtedly need to know even more about the challenge area - that's where a faculty advisor you identify will be especially helpful. Also helpful is BLAIS. In the case of this topic, the Undesign The Redline series they created is so useful!
Week by week, you'll learn important skills and apply them to your work - often the same day, because the days are intended to set you up for immediate application of those skills.
By the end, you'll have completed a project. What form will it take? It really depends. You might have done a mapping project, with help from the ERC. Maybe you've collected some oral histories - the Oral History Archive was a great help for you! Or perhaps you've created a provocation - some form of media that challenges conventional thinking. Maybe you came up with an idea for a company, and this time and space was what you needed to validate it.
In all cases, you have worked closely with others in the Fellowship (Fellows with similar areas of interest, maybe) and likely an organization as well. In all cases, you'll have taken advantage of the many resources at Barnard to accomplish that and done something meaningful in collaboration with others. Most of all, in all cases, you'll have found a place for yourself in a social change ecosystem, understood just how your work fits into something bigger, and produced something that you learned from and can share with others.
* * *
Here's another example: You interned for the Biden-Harris campaign. Now, you're interested in figuring out how you can hold the administration accountable for the promises it made regarding immigration.
You ask a professor to serve as your faculty mentor and she agrees. You spend the first few weeks of the fellowship looking at what other orgs are doing and decide you'll focus on the promise to reinvest in a case management program - which isn't what you initially thought you'd be doing, but everything you learned from your conversations with other orgs showed you just how important this is for new immigrants.
You create a tool for measuring the impact of one of the org's programs, so that it can be used by the org to seek additional funding next year. The ERC is extraordinarily helpful for her here, as is your professor, and the other Fellows share how orgs they are working with are coming up with creative ways to measure impact.
The semester is over. You enjoyed this so much, though, that you ask the org if you can join them as an intern next semester, so that you can implement the tool. They say yes! In your free time next semester, you drop by the Center to chat with the newest cohort of Fellows, who welcome your encouragement and advice.
1. Your presence and engagement every Friday, from 10 AM - 4:30 PM, for the duration of the semester (don't worry, we do take breaks, including for lunch). The work happens in community - it isn't the kind of work you can make up later, so you should be sure that you can make this commitment of both your time and your attention.
2. An openness to collaboration. The change we need won't come from a single approach or a single person; but, at Athena, we don't force you to do group projects. We do create the conditions for collaborations to emerge and flourish.
It's possible you're not where you want to be with your project by the end of the semester — that's fine! No matter where you are with it, you'll be a part of our community of Fellows and can access the Athena Center at any time. We'll be here to offer continued guidance. And, no matter where you are with it at the end of the semester, we'll help you shape it into something that you can share with prospective employers.
This program will challenge you to consider the intractable challenges we face and to ask yourself, What can I do, where I am? What work already exists? To what can I add my unique skills and knowledge? With the help of your peers and an expert facilitator, you'll work through these questions to figure out how you will lead positive change — and actually do that. You will have a better sense of your strengths and where you still need to grow, and you will be much more comfortable leading your own learning in any environment. At Athena, leadership is a practice, not a position, a title, or a destination. By developing your practice while still a student, you'll be better equipped to sustain it in your post-Barnard life.
Apply again! We launch a new cohort of Fellows every semester and as mentioned above, we're committed to creating cohort experiences that offer unique opportunities for collaboration (that special sauce!).
Also, consider joining one or more of our other Communities of Practice, reaching out to any of us for individual guidance (Chriss at csneed@barnard.edu and Umbreen at ubhatti@barnard.edu), and/or attending an event to learn more about specific issue areas or further develop your ideas.