Are you working on a project - maybe the project you started at Athena - and feel like you could use some support? Led by Athena Center director Umbreen Bhatti '00, the Director's Cohort is designed for past Athena participants to take their in-progress projects to the next level. It will include cohort workshops, individual advising, and a stipend to support participants in developing their social action project and cultivating relationships for long-lasting changemaking.
This community of practice is for you if if you're interested in seizing (or creating) momentum, receiving (and giving) feedback, and participating in the accountability and joy that comes from working alongside other highly motivated changemakers for a short and intensive period of time.
Have questions? Reach out to Center Director Umbreen Bhatti (ubhatti@barnard.edu) and Senior Programs Assistant Lauren Carr (lcarr@barnard.edu). 
Eligibility:
Currently enrolled Barnard students who have previously participated in an Athena experience
Time Commitment:
8 Fridays from 10-12 noon at the Athena Center: September 15, September 22, September 29, October 6, October 13, October 20, October 27, November 3
Application:
The application for the fall 2023 application is now closed. Check back later this fall for the spring 2024 application!
Meet our Center Director!
Image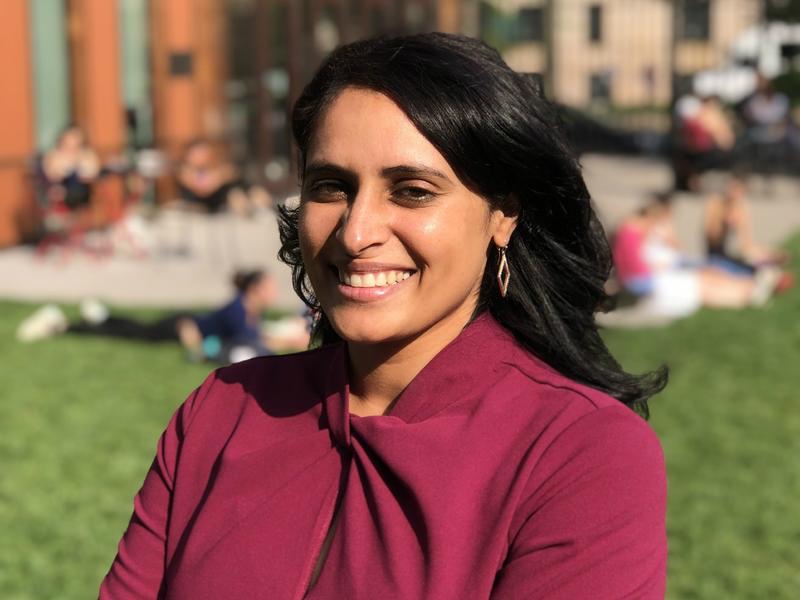 Umbreen Bhatti '00 | Constance Hess Williams '66 Director
---
Umbreen Bhatti returned to Barnard in April 2019 to guide the Athena Center into its next chapter. Previously, Umbreen led the innovation lab at KQED, the Bay Area's NPR | PBS station, and earlier in her career, practiced law. 
Umbreen also serves on the boards of Global Press, a news organization dedicated to reinventing the craft and business of international journalism by recruiting diverse populations of local women and training them to become professional, ethical journalists, and Catchlight, a hybrid nonprofit media organization combining the practices of art, journalism, and social justice. 
Over the course of the semester, Director's Cohort members will receive:
Personalized coaching and action planning support from Athena's Director Umbreen Bhatti '00
Community with their peers and fellow changemakers
A stipend
This is a semester long program which meets on Fridays from 10 am to 12 pm at the Athena Center. For Fall 2023, the program will meet on the following 8 dates:
September 15
September 22
September 29
October 6
October 13
October 20
October 27
November 3
The application for the fall 2023 application is now closed. Check back later this fall for the spring 2024 application!