Athena Digital Design (ADDA)
Image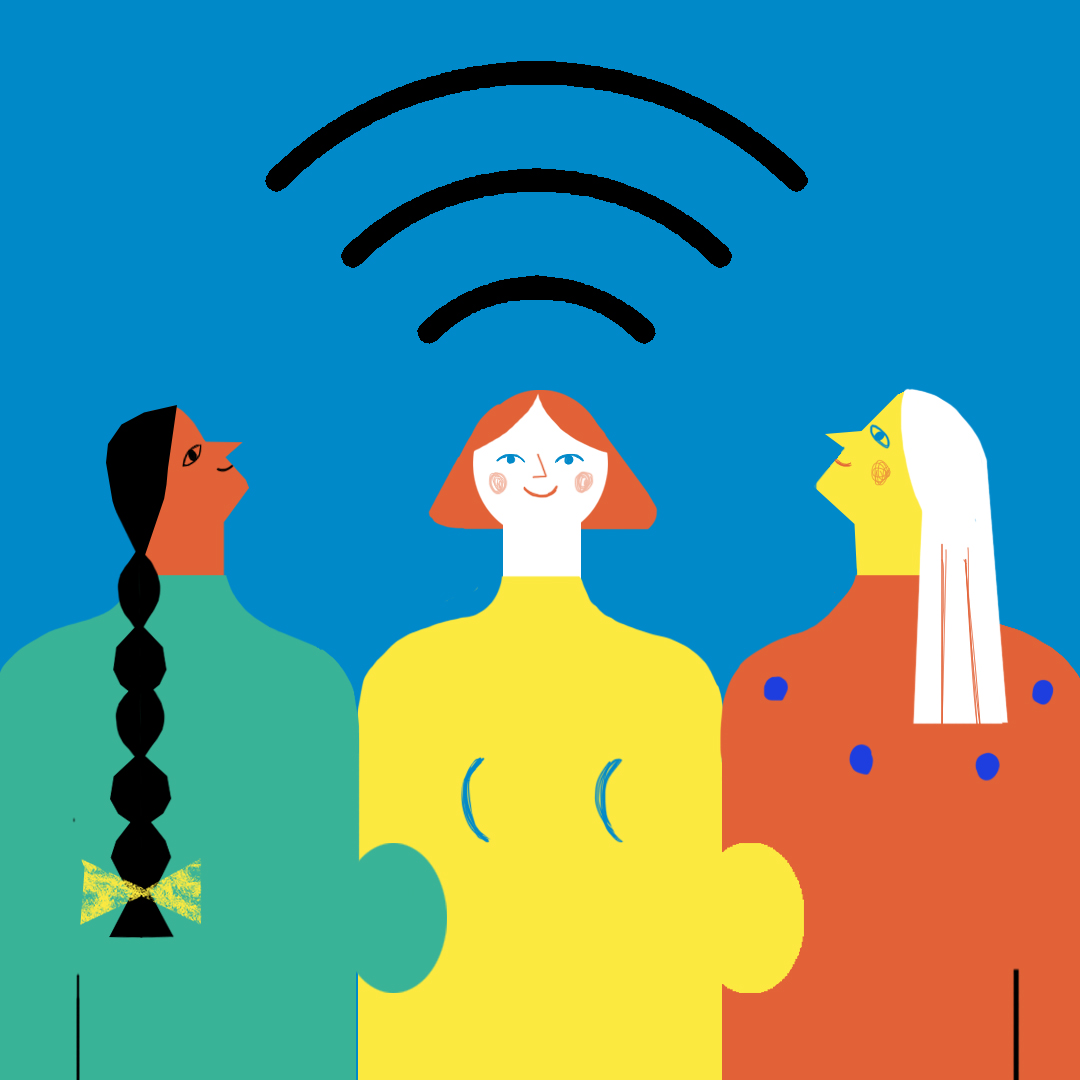 Athena Digital Design, co-facilitated by the Vagelos Computational Science Center, is an academic year community of practice for Barnard students interested in exploring technology as a tool for social change. Members of this community use technology to bring about change for a given cause or community alongside other non-technical majors, tackling issues of importance to them while building their own skills in a supportive, non-judgmental environment. 
During the Spring 2023 semester, members will meet weekly on Mondays at the Athena Center on the 4th Floor of Milstein. The interest form to join the Tech Community and the Coding Course has closed. Please check back in late summer for updates on how to join ADDA. 
Spring 2023 Meeting Dates: 
Coding Course: 6:00 - 7:00 pm
Tech Community: 7:00 - 8:30 pm
| | | |
| --- | --- | --- |
| February 6 | February 13 | February 20 |
| February 27 | March 6 | March 20 |
| March 27 | April 3 | April 10 |

Join ADDA's Student Advisory Board 
Members of the Student Advisory Board take leadership positions to manage ADDA's community of practice and academy in various capacities including project management, marketing, and much more. Questions? Please reach out to info@athenadigitaldesign.org. Curious about the team? Get to know the AY 22-23 ADDA Student Advisory Board. 
Athena Digital Design is one of multiple communities of practice we offer at Athena. Communities of practice are groups of people who meet regularly to get better at something — here, changemaking. Read more about the other Communities of Practice we offer here.
Come chat with us!
Image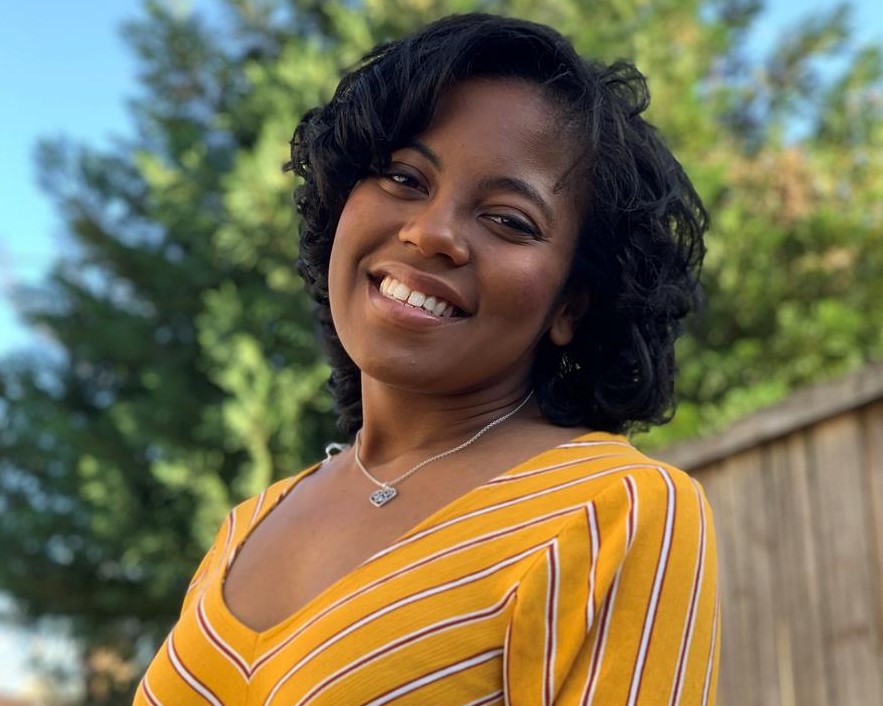 Elise St. Amant '23 | ADDA Student Lead
---
Do you have questions? Or want to learn more? Connect with our Spring 2023 Student Lead, Elise St. Amant, by emailing her at ers2249@barnard.edu.
Frequently Asked Questions
Athena Digital Design meets year-round. In Spring 2023, the community will meet once a week on Monday evenings. In meetings, students chat about everything from the digital divide to tech trends to how to approach a project partner and work effectively with that partner - and apply their coding skills to projects they want to work on outside of their regular coursework.
The community's weekly meetings, held at the Athena Center on the 4th Floor of Milstein, provide space for technical and social support.
Sign up for an immersive, 8-week course. You'll take it alongside other students and can receive additional support from Athena's Tech Expert in Residence and the Vagelos Computational Science Center.
The spring 2023 interest form is now closed. Please check back in late summer for updates on how to join ADDA.
Sure! Here are a few.
Zoe, a sophomore transfer, is an urban studies major who lives off campus. She has no coding experience, and is eager to get some in the company of Barnard students (and it would be nice to make a few new friends too!). She has already maxed out her credit allotment for the semester so she cannot join a Columbia CS class and wants to take a class with other students who don't have a background or major in computer science without worrying about her GPA. She joins ADDA in the fall, taking the ADDA immersive and utilizing the Vagelos Computational Science Center's office hours. By the end of the semester, she's begun to get comfortable with this new skill and is eager to put it to good use.
In the spring, Zoe reaches out to the mutual aid group in her neighborhood and asks them if it would be helpful for her to build them a website. They welcome her offer, and she gets to work. She gets stuck at a few points — but it's no big deal because she knows that every Friday 10:30am-12pm, she'll be able to find peers or a Computing Fellow to help her in the CSC space every week. Daria, for example, is working on improving a site for an emerging minority-led business out of Hot Bread Kitchen. Sarah is building a site for a new immigrant from New Women New Yorkers who wants a professional website to increase her economic opportunities. Maryam, meanwhile, is creating a local community resource page (like this one). Fatou, a first year who learned how to code in a pre-college program she attended the summer before Barnard, is moving a little more slowly - because she's new to Barnard and to New York and wants to spend some time getting to know her new home and neighbors. In the late fall, she comes across a small nonprofit that seems really cool, and reaches out. They're not taking interns right now, but they do want to launch a campaign that will run from Thanksgiving to New Year's Day. She volunteers to help build it for them, and spends her Monday evenings doing that, among her ADDA peers (here's an example of one Athena did several years ago).
ADDA is open to all Barnard students who are interested in using technology for good and are able to honor the commitment.
The spring 2023 interest form is now closed. Please check back in late summer for updates on how to join ADDA.
The commitment is as follows:
Weekly meetings with your cohort at a mutually agreed upon time (Athena can provide the space or zoom link).

Building a partnership with an individual or organization that you wish to support

Following through on your commitment to your partner
It's possible your project isn't completed by the end of the year — that's fine! No matter where you are with it, you'll be a part of our broader community and can access the Athena Center at any time. We'll be here to offer continued guidance.
This program will challenge you to take on the leadership skills of building a partnership with an outside individual/organization, develop a plan that will help them arrive at their desired goal using your digital skills, and follow through on that commitment. This will also be done in a collaborative and supportive environment, another essential element of leadership success.