Image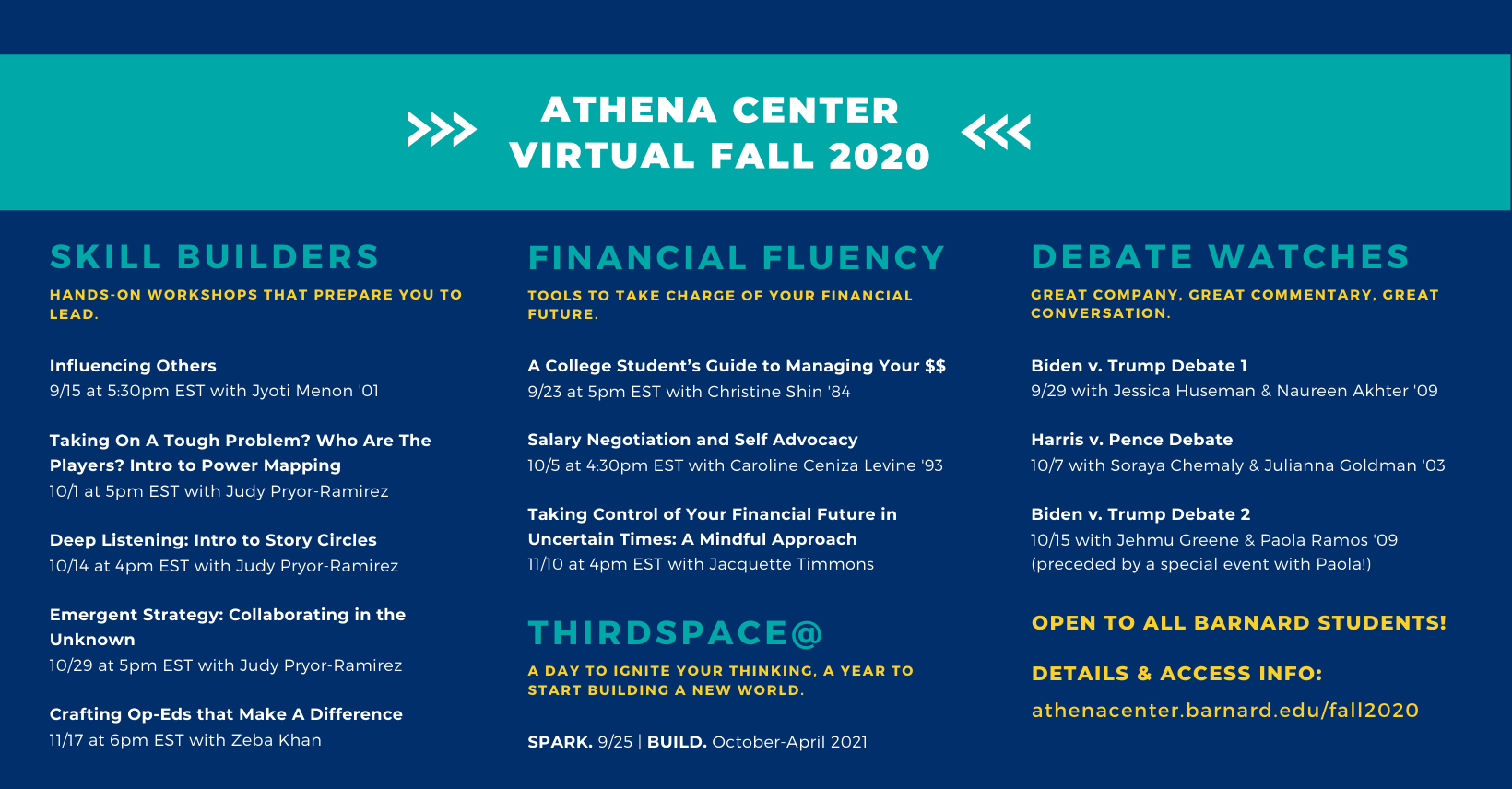 Barnard students, we have SO much for you this fall and we could not be more excited about what this unusual year will bring and what it will teach us all. 
In addition to ThirdSpace@, our brand new program offered with the Center for Engaged Pedagogy and the Office of the VP of DEI (stop right here and go check it out if you haven't already) we have Skill Builders! Financial Fluency workshops! And because it's an election year, Debate Watches!
Here are a few ways to stay connected with us, wherever you are in the world:
1. Participate in one of our programs. Get details and access info here.
2. Follow us on Facebook and Instagram and get on our mailing list, which includes all sorts of opportunities, including opportunities offered by our friends across campus and the city. (For ThirdSpace@-specific info, follow the ThirdSpace@ Instagram and sign up for the SPARK newsletter.)
3. Come chat with us! (Virtually, that is.)