Reflections on the Metaverse Collaborative
May 2023
In the Metaverse Collaborative, students explored the ethics and practice of virtual world-building. The community of practice met four times during the Spring, with sessions led by guest expert Cortney Harding. This experience was created through a partnership with IMATS and the Vagelos Center for Computational Science (CSC).
---
Image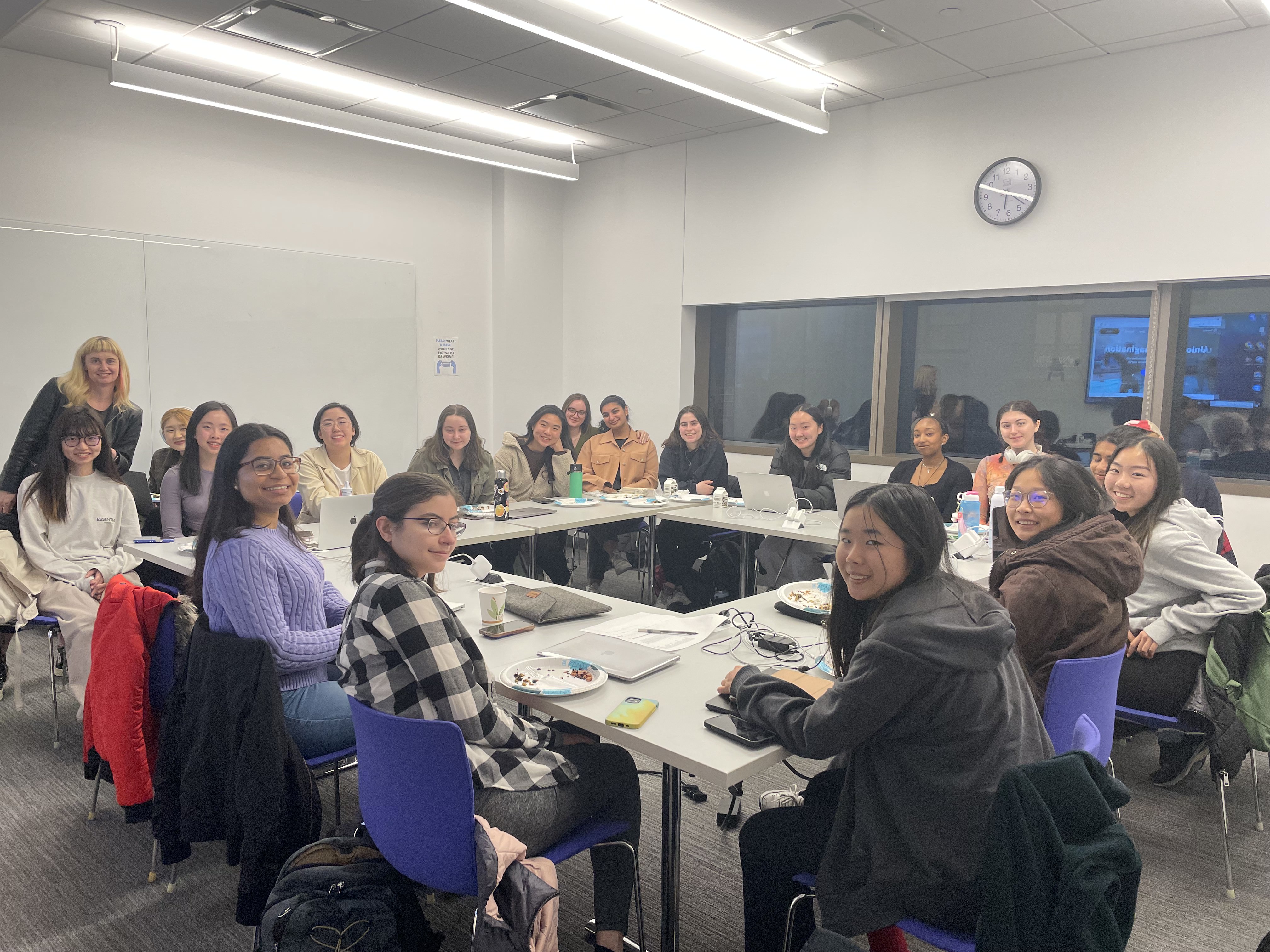 At the forefront of telecommunications lies the metaverse: an immersive virtual realm that integrates the physical and digital worlds, where people can interact with each other and their digital environments in new ways. With VR goggles, users are also offered opportunities to not only explore alternative virtual realities, but, at times, build them. VR worldbuilding holds immense promise for forwarding new, more equitable and inclusive ways of being within what many call the next iteration of the internet. However, how much this social change opportunity will actually come to fruition depends on those who are part of its creation. 
Guest expert and facilitator Cortney Harding, Founder and CEO of VR/AR agency Friends With Holograms, led 22 students through discussions of the ethical and practical logistics of using virtual reality to build the worlds they really want to see. "Cortney delved into so many topics I previously hadn't realized--from something as small as the role of avatars in representing one's "true" self to what ethical governance should look like in an online space", a participant recalled. 
Participants also put their conversations into practice through the use of SPATIAL. SPATIAL is a VR technology platform that allows users to build virtual worlds of their own design, with their own rules, and purpose. "Even though I had no prior coding experience," Arianna Suarez '26 shared, "I felt supported and empowered to dive into the world of VR and learn how it can be used for positive change". Some of these virtual worlds took the form of a virtual therapy space, a surreal homage to video game Backrooms, and community garden.
Notes from the Experience
One Metaverse participant thought the community was "a wonderful way to meet other students who shared similar interests in AR/VR. They found that "because we all came from such varying backgrounds in terms of academic majors and cultural experiences, we were able to share a wealth of different opinions and knowledge on social implications and ethics of the Metaverse". 
There were a lot of opinions and participants felt like the community space allowed them to be heard equally. "It was a space where every hand that was raised was called on and every opinion mattered," a Collaborative member shared. 
Overall, students felt able to expand their understanding of the transformative possibilities of VR/AR and grew confidence in their abilities to discuss and create virtual reality experiences. For Hana Memon '24, this experience gave her "the confidence to explore new technologies and contribute to conversation I often felt left out of. Working with my peers with the support of the Center allowed me to question the future of technologies and find ethical solutions to the pressing questions present in VR today".