How Barnard Students Got Curious About Protest
Protest as a Tool for Change was a Spring '23 community where participants reviewed case studies and shared reflections explored about how protest has been used to effect change. Discussions were led by guest expert Cheyenne Wyzzard-Jones.
Get a glimpse of the community of practice's highlights below.
---
"I really enjoyed how the program was structured in terms of collaboration. It began with us working together as a full group, primarily led by Cheyenne, which gave us a solid foundation to build upon each session. As we progressed, we broke up into smaller groups, and I found this to be an effective way to become more comfortable with the material and to think more independently over time. My involvement in this community of practice deepened my understanding of social movements and their complexities, underscoring the crucial role of mutual aid and community care in achieving social justice. Through this experience, I have gained the necessary tools to engage in protests and activism with a strategic and thoughtful mindset while remaining dedicated to uplifting and empowering others." Julia Linder '25
Image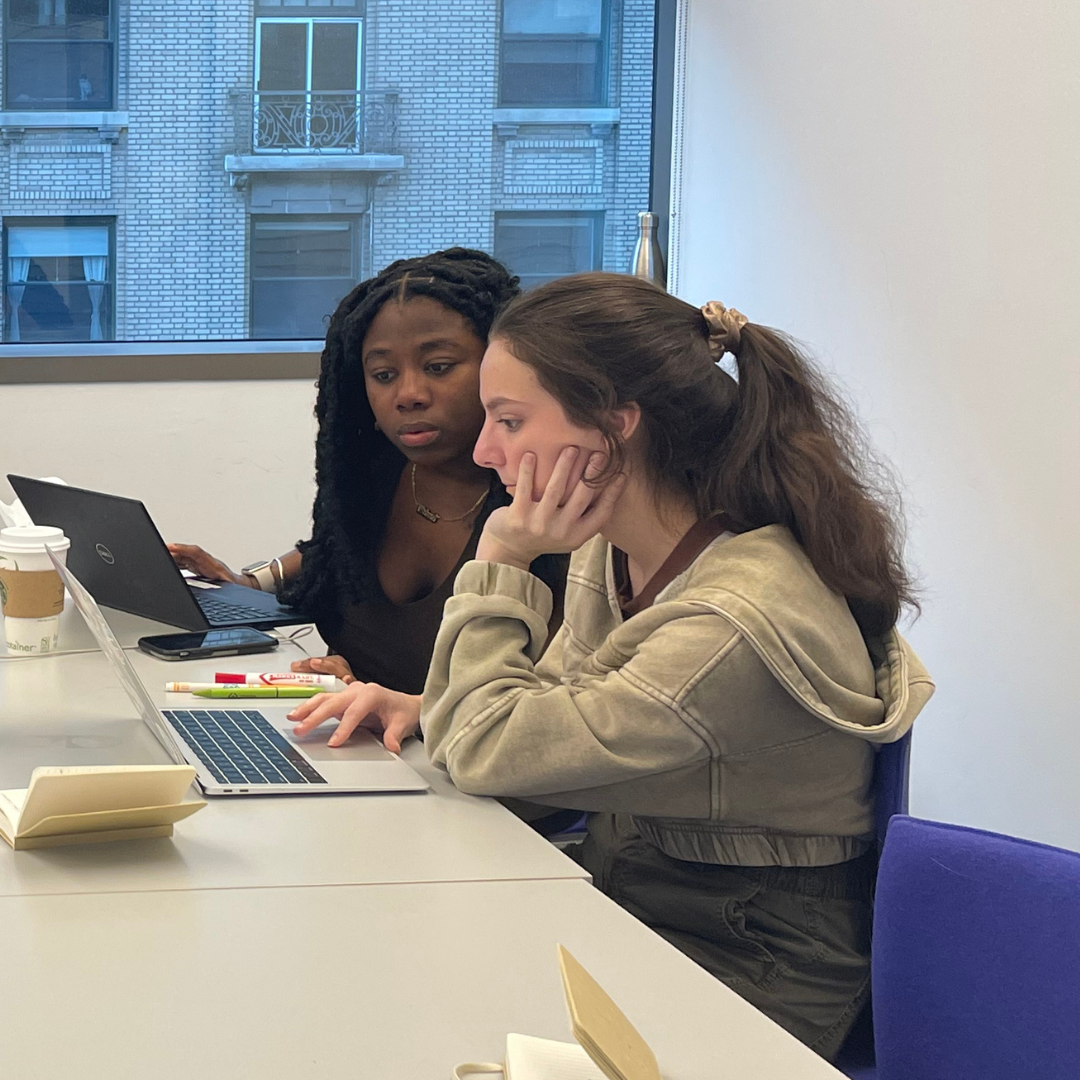 "My favorite part about this program was the sense of community we achieved from early on. On the first day, we went around the room introducing ourselves. We were quite vulnerable and shared stories that related to our personal identities---related to protest and change--and how it motivated our desire to learn more about social advocacy work. Being in a room with people from all ethnic diasporas and personal causes was empowering. As a black femme Caribbean-American student, I enjoyed being able to speak about my perspective in life, and use it to provoke powerful discussions about place, awareness, and justice."  Anique Edwards '24
"The sessions helped me understand my own positionality in my advocacy while also learning how to strategize. I will be implementing my learnings to make the protest part of my activism more impactful and effective. Activism is a constant process of learning and unlearning and I am very grateful for this experience in facilitating that for me." Rishika Gupta '26