Flavie de Germay de Cirfontaine '23 On Community in Conscious Investing
Conscious Investing was a virtual Spring '23 community of practice led by guest expert Eva Yazhari '06. Participants learned how to use their money to build the world they want to live in - together. This enriching experience was supported by a partnership with the LeFrak Center for Well-Being.
Hear what Flavie de Germay de Cirfontaine '23, the LeFrak Health and Wellness Ambassador and Feitler Wellness Fellow for Conscious Investing, had to say about her experience as a part of this Spring '23 community. 
---
Image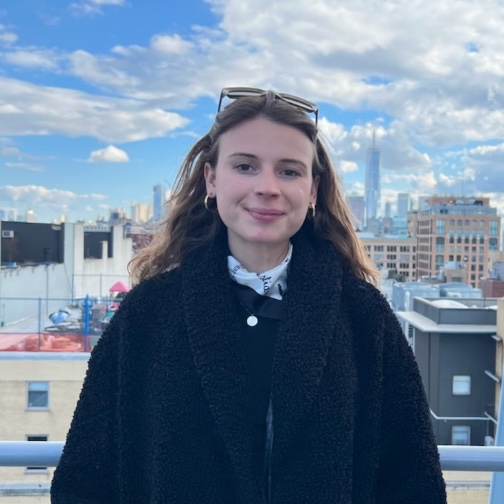 What was your role as part of Conscious Investing?
I was the financial wellness ambassador for the Francine LeFrak Center for Wellness and my role was essentially to help moderate the conversation and support student learning. In meetings, I would give input on the kinds of resources I've learned this campus has for people who want to understand financial wellness. 
What I also really appreciated from being an ambassador was understanding where our students are at with financial wellness. It can be really hard for people to unmute themselves and say, "I'm really lost. Can you slow down and tell me what an asset class means?" So I would be that voice and help Eva kind of answer those questions, and specifically tell her that there were questions in the chat box. 
What was your experience like working with Eva?
Eva is… one of the most well-spoken individuals I've ever worked with. Eva is really transparent with her past and has done a lot of work on her values and how she applies that to conscious investing. Working with her and, you know, seeing her navigate a space that she's not really exposed to most of the time was really admirable because she was so comfortable doing this. She has really strong communication skills and she's very personable, so I think students really warmed up to her, even just three sessions in, which is really rare, especially over Zoom. 
She also just goes with the flow. Sometimes her internet was down and she was able to kind of pivot really easily. It is really refreshing to be working with someone who's like, "okay, you just kind of run with what you have."
How would you describe the Conscious Investing program?
It's an introduction to investing, but it also has a more thoughtful aspect with a conscientious, value-driven approach.
It's not just telling students that financial wellness is going to ensure that you have better health outcomes because you're not stressed as much. Instead, the community offered the tools that we need to do well financially in life, while also being super conscious about how we do that work. This helps students avoid playing into the systems of structural racism and other societal concerns. I think that's what's so powerful about it.
It's a really neat program. I think the students gain a lot from it.
Do you have a favorite moment or thing you learned during these meetings?
Image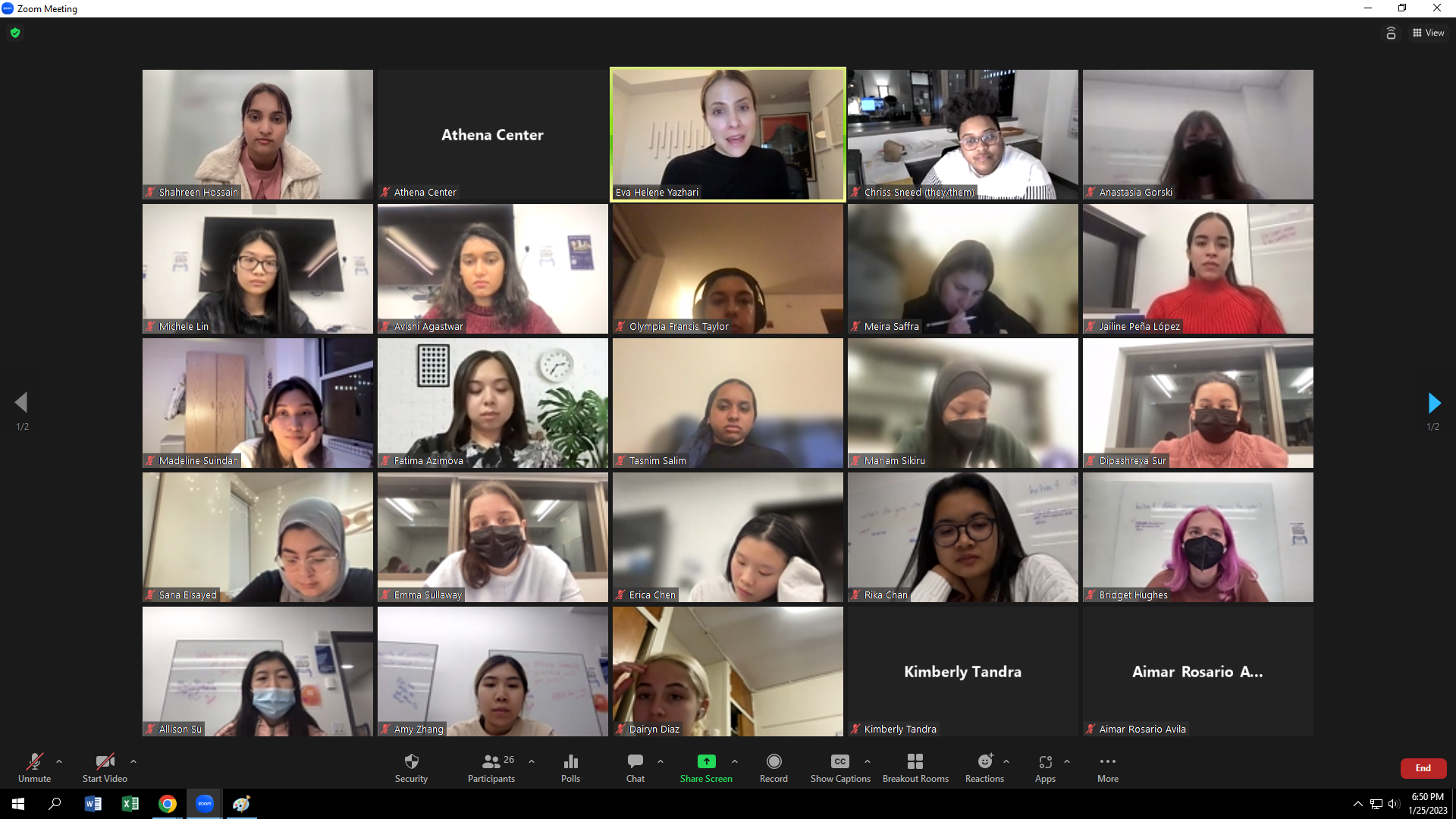 I actually loved when Eva was super vulnerable with us.
One session she said, "In the last two weeks I've just felt so off. Like I've been feeling like a robot," because she's been participating in all these things and she's being a mom, she's being a wife, she's being a founder. She's being so many things. She was just like, "Today, I kind of forgot who I was. And then, because I had done the work of understanding my values and that's how I've informed my investing decisions, I always go back to that and it's really grounding for me, and that's how I become a human again."
And I was like, whoa. So the work that you've done is something that you can always refer to. It's your home base, a reset. And I think that's really valuable for students to know.
How did this program impact your relationship to money and investing? And what is your approach to conscious investing now? 
I realized that I love being in a community: Finance feels so individualistic. The fact that I could make a group chat with the students was great. I took away that there's just so much beauty in having a space to voice your journey. Finance doesn't have to be a lonely thing. 
I also think people think "Okay, I'm going to graduate from college and I'm going to work in this industry, and on the side I'm gonna be giving my time." They bifurcate giving and work. And Conscious Investing has taught me that we can bring the two together. You can make money and do something impactful. You just have to do the work of figuring out what companies are doing that for you.