A Day at the 2023 Startup Summit
June 2023
The Barnard Startup Summit, now in its third year, took place on June 16, 2023, in midtown Manhattan, thanks to the generous support of various organizations, including the Athena Center, Barnard Alumnae Relations Office, Barnard Entrepreneurs network (BEnet), and Fried Frank, who provided the venue for the entire day.
During the Summit, participants gained valuable insights into various aspects of entrepreneurship, including business formation essentials, brand and idea protection, fundraising, effective communication, and networking opportunities.
Read about Athena's Entrepreneurship Intern, Joyce Zhou's '25 experience below.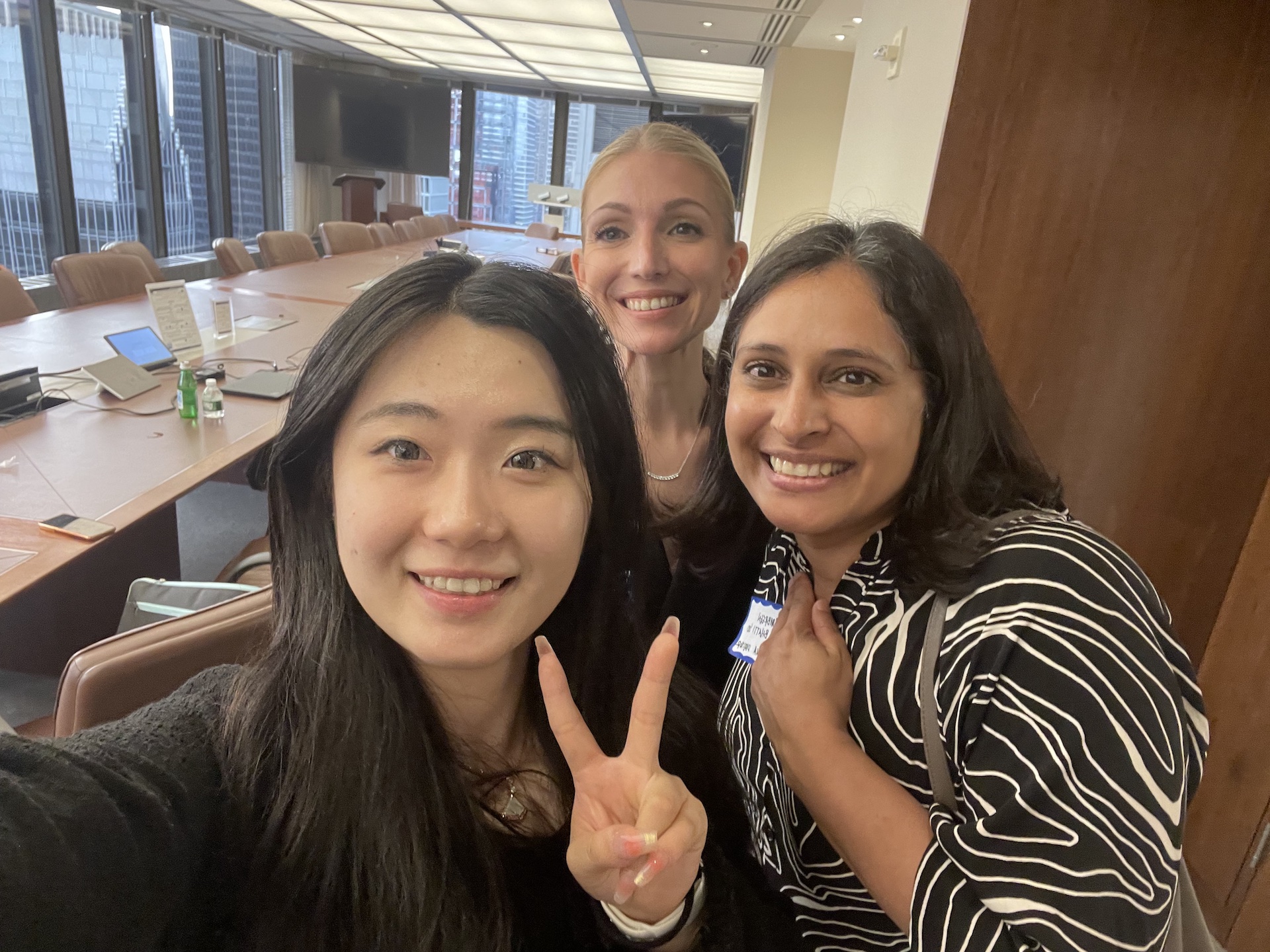 As I look back on the 3rd Annual Barnard Startup Summit, a sense of accomplishment and gratitude fills the air. The event brought together a diverse group of entrepreneurs, speakers, and supporters who were all united by their passion for innovation and business. It was a day filled with invaluable insights, inspiration, and networking opportunities for me!
The day began with warm welcomes and introductions from Jennifer Perusini '10, BEnet Chair, and Umbreen Bhatti '00, the brilliant Athena Director, setting the tone for the collaborative and supportive environment that defined the Summit. Their words of encouragement and enthusiasm resonated with each participant, igniting a collective passion for what lay ahead.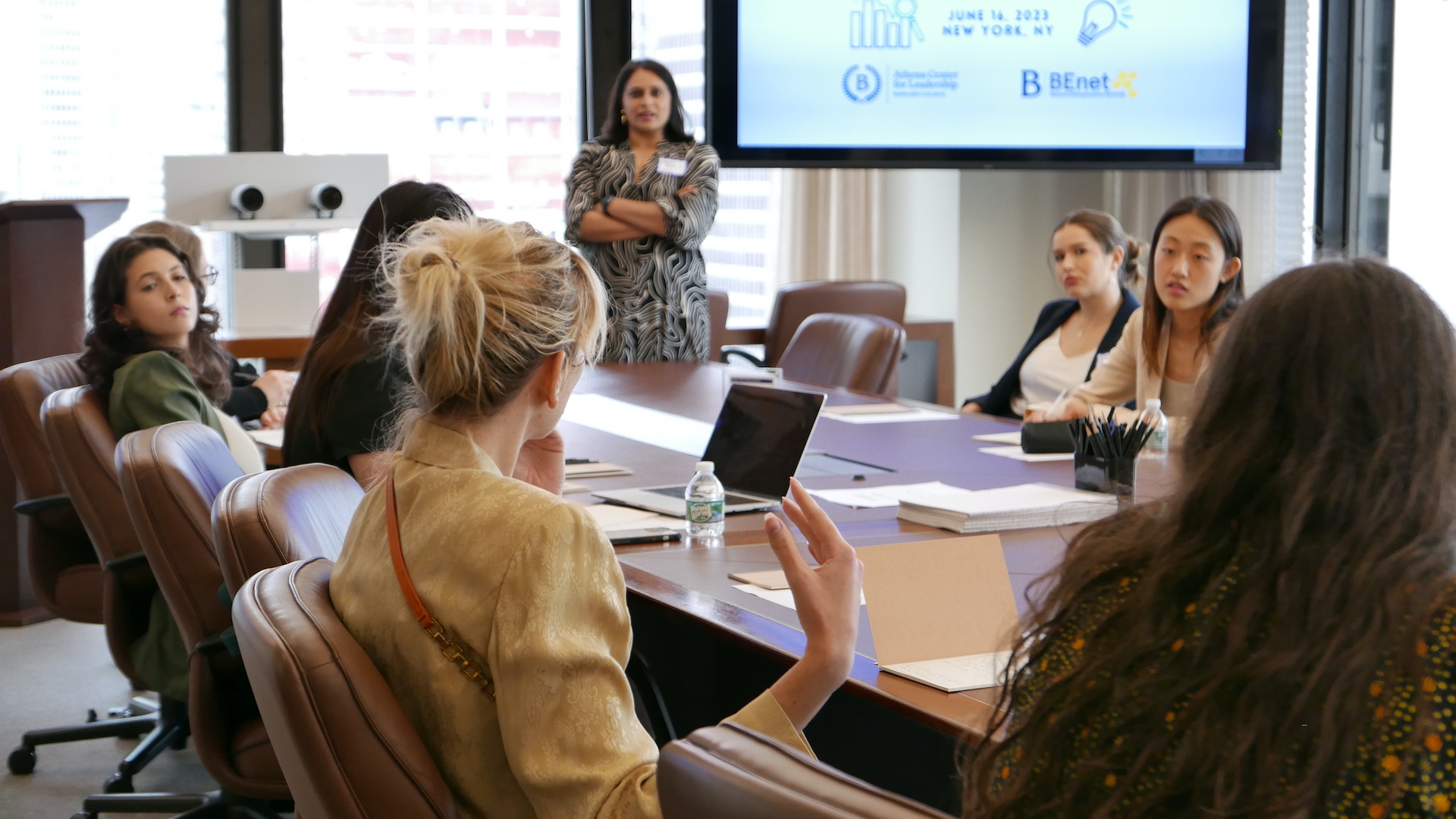 The Business Case Study presented by Deepti Sharma, Athena's Entrepreneur-in-Residence, provided participants with a glimpse into the real-world challenges and successes of starting a business. Deepti's speech reminded me that entrepreneurship is a journey filled with both triumphs and hurdles, and that learning from others' experiences is invaluable. Deepti's exploration of the fundamental aspects of building a successful business helped me gain a deeper understanding of how businesses create value and generate revenue through the selection of the right business model. 
Later, a well-deserved lunch break provided an opportunity for networking and connecting with fellow entrepreneurs. The shared experiences and conversations during this time further enriched the Summit experience, fostering a sense of community and collaboration.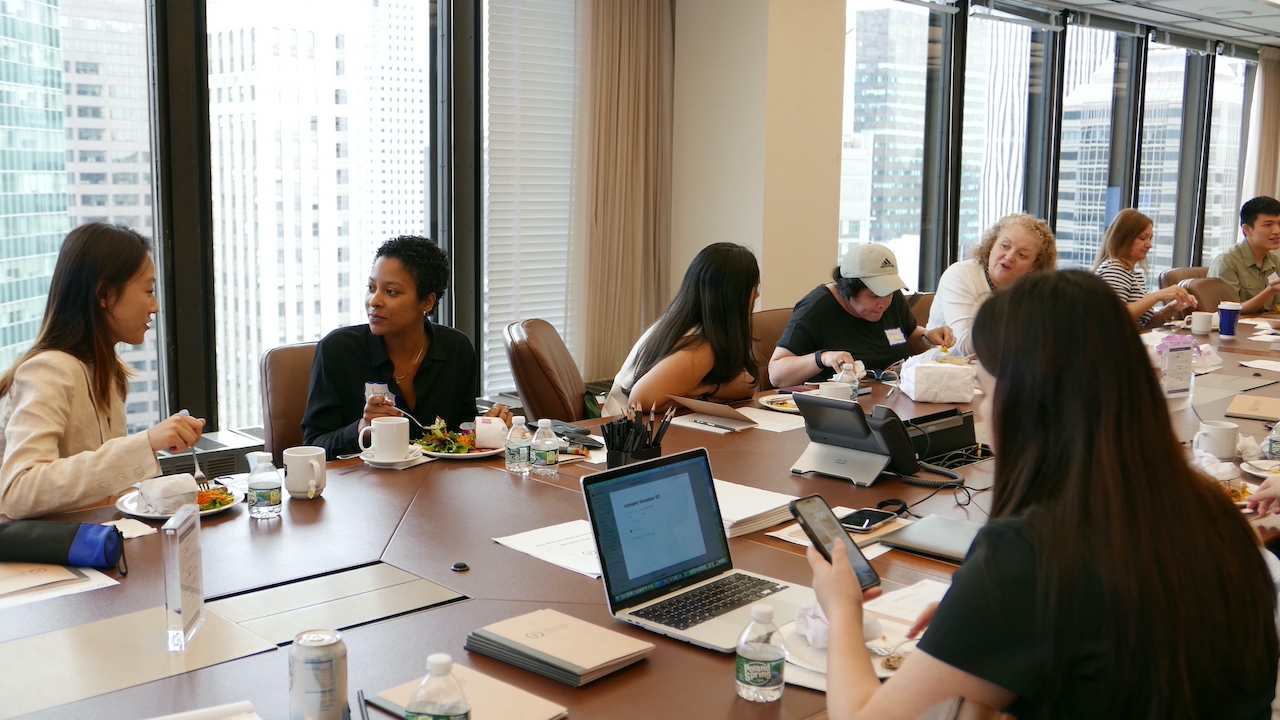 The afternoon sessions delved into the legal and financial aspects of entrepreneurship, with Sonia Farber, Partner at Perkins Coie, who addressed key issues in her session on "Company Formation 101: The Basics." Sonia emphasized the importance of establishing the right legal structure to ensure a solid foundation for startups. Her session provided a comprehensive overview of the legal aspects crucial to entrepreneurial success, equipping participants with the knowledge and tools necessary to navigate the complex legal landscape and mitigate potential risks.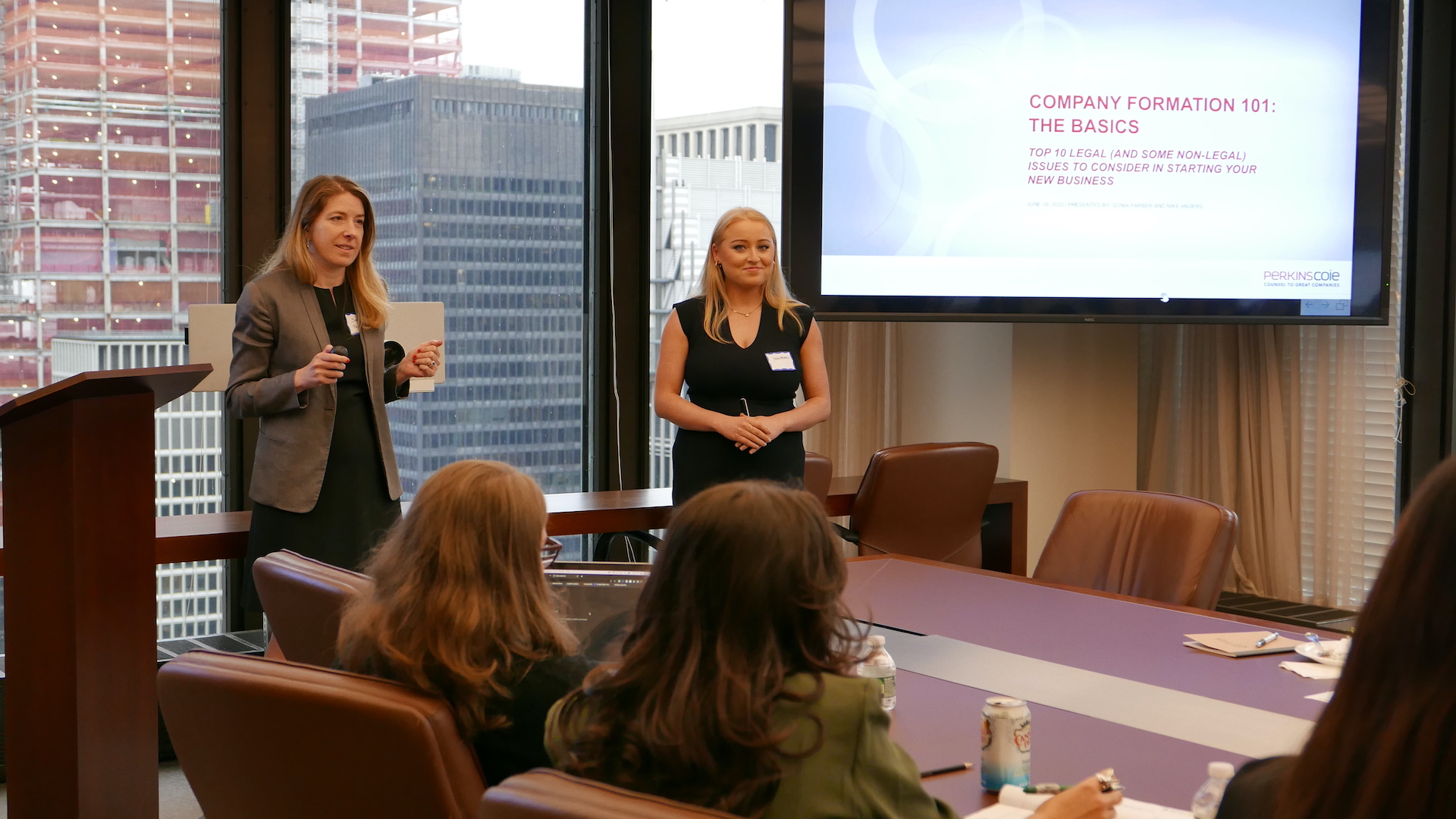 Kimberly Mihovics, who counsels clients on intellectual property and technology, then guided us through the intricacies of brand and idea protection in the session "Staying Secure: Protecting your Brand & Ideas." Participants learned how to safeguard their brands and innovations, ensuring their long-term success.
The panel session on "Money Matters: Demystifying Fundraising" offered valuable insights and practical knowledge on navigating the intricate world of fundraising. Led by a distinguished round panel consisting of Amy Chen '10, Tiana Pidgeon '17, and Jennifer Perusini '10, this session delved into the essential aspects of securing capital and making strategic decisions for startups. The conversation prompted participants to critically analyze their current financial needs and explore the available resources to meet those needs.
Samantha Greenspan '21, co-founder and COO of Skolay, spearheaded an interactive workshop that provided a platform for honing elevator pitches, crafting compelling stories, and equipping all attendees with the essential skills needed to make a lasting impression on potential investors and partners.
The training concluded with breakout sessions, allowing participants to dive deeper into specific areas of interest and engage in focused discussions. These sessions enabled personalized learning and practice of pitch delivery, tailoring the experience to individual needs.
Finally, the Celebration of Entrepreneurship Networking Reception provided a fitting end to the day. Attendees eagerly connected with fellow entrepreneurs, speakers, and industry professionals, forged meaningful relationships, and explored potential collaborations. The presence of Barnard's president, Laura Rosenbury, added a sense of prestige and enthusiasm to the event, reinforcing the college's commitment to entrepreneurship and innovation. 
Image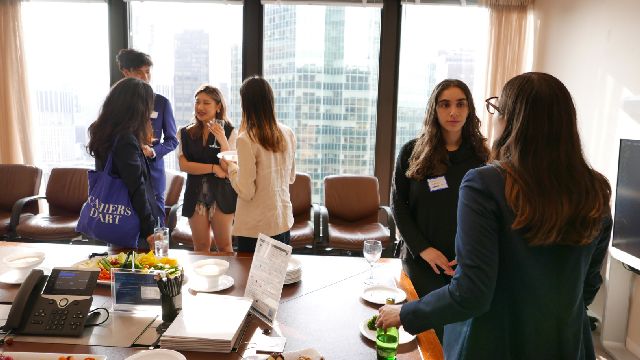 Image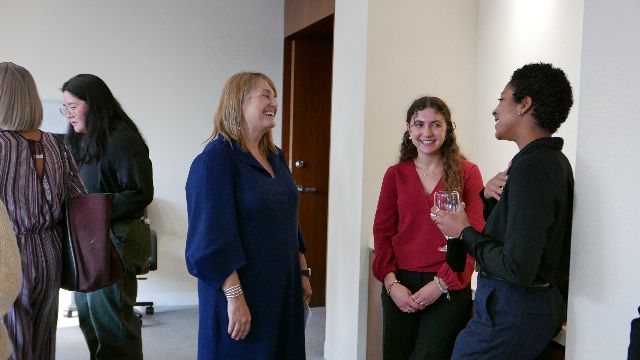 I am immensely grateful to have been part of the Athena Startup Summit team. I extend my gratitude to Jennifer Perusini '10, Umbreen Bhatti '00, and the entire organizing team for their unwavering dedication and tireless efforts in bringing this Summit to life. As Umbreen mentioned, at Athena, we often emphasize the concept of leading from a place of abundance, and this room truly embodied that principle wholeheartedly. Each person's presence and contributions played an integral role in creating an atmosphere of growth, collaboration, and unwavering support.
As I reflect on the 3rd Annual Barnard Startup Summit, I am filled with a renewed sense of motivation and inspiration. The knowledge gained, connections made, and experiences shared will undoubtedly shape the entrepreneurial journeys of all who attended. I look forward to witnessing the continued growth and success of the Barnard entrepreneurial community and eagerly anticipate the next year!
Joyce Zhou '25, Athena Intern, Summer 2023