Building Confidence with Pre-College Programs
Image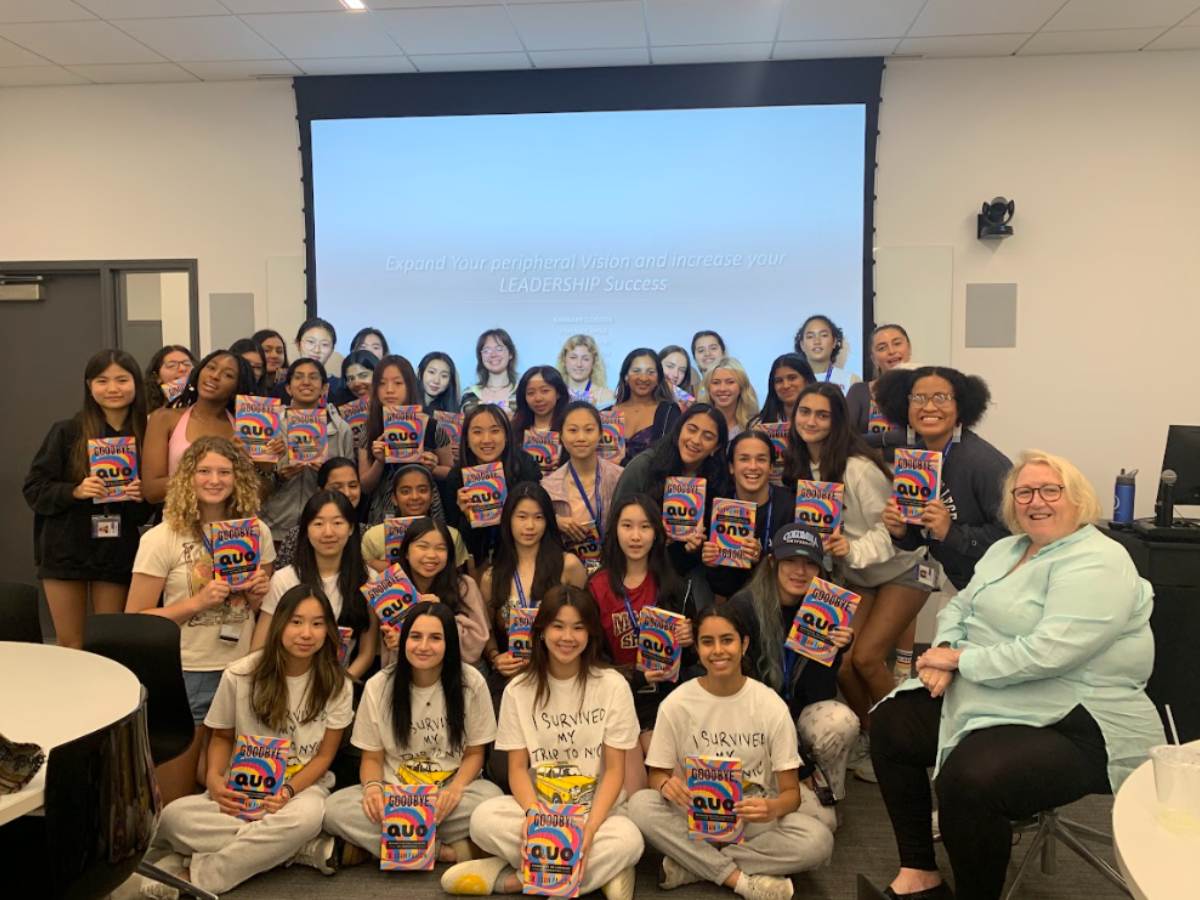 This summer, over the course of six weeks, the Athena Center for Leadership, in collaboration with Barnard's Office of Pre-College Programs, welcomed nearly 500 high school students to Barnard. They got to experience our campus, take college classes, and get a taste of what life at Barnard could be like. Athena hosted two specific Pre-College Programs: Leadership in Action and the Athena Summer Innovation Institute. 
Leadership in Action, LIA, is a program within a program. It is a series of 6 workshops, instructed by our Director Umbreen Bhatti, as a part of the Pre-College Program's Young Women's Leadership Institute (YWLI). LIA aims to give YWLI students the opportunity to consider what leadership as changemaking can look like — and how they can engage in it. The goal of LIA is to help students explore and unpack their conception of women's leadership and introduce them to the concept of leaders as changemakers.
​​The Athena Summer Innovation Institute is an intensive, 3-week boot camp, led by Program Director Malla Haridat and Lead Instructor Deepti Sharma, that provides young women with the practical skills and knowledge they need to develop ideas that will make a difference in the world. Students worked in teams to create a new venture — start-up businesses, non-profit organizations, or advocacy campaigns — that have the power to disrupt traditional ways of doing things and create lasting change. 
As the Athena Pre-College Student Coordinator, I witnessed students grow through these programs and find ways to create substantial change. We were lucky enough to teach students who were already inspired, and we just provided them with the tools to do something with all of their ideas. Over the course of my time working in the Athena Center, I saw young students become leaders, I saw them being challenged and overcoming those challenges gracefully, I saw confidence blooming right before my very eyes. Because of these students, and guidance from Athena Center staff, I grew as well. I saw myself becoming a mentor to young students, a reliable resource in the Athena office, and a valuable asset to the people I was working with. My confidence, along with the student's confidence, grew so much over this summer. The team I was working with constantly assured me of how well I was doing and important my role was. The students we were teaching looked up to me. I was truly and undeniably supported by the Athena Center and learned how important their office was to my growth not only as a student, but as an individual. Being a Barnard student going into my final year of college, this summer I had so much fear not knowing what would come next and all the uncertainty after graduation. Because of my role and the mentorship of the Athena Center for Leadership this past summer, I learned not to be afraid or fearful of life after college, but rather to embrace the process of finding what will come next.
Written by Meryt Boulos, Athena Student Lead, Summer 2023 
Applications for Barnard 2024 summer Pre-College Programs will open early in the new year. Keep an eye on this webpage and follow us on Instagram for the application launch.