Athena x Barnard Bulletin
Calling all staff writers and editors of the Barnard Bulletin, Barnard's student-run newspaper (est. 1901)! This Fall 2023 community of practice is for you. 
Over five weeks, members of this community of practice will receive journalism training, led by award-winning multimedia journalist Julianna Goldman '03, learning about article writing, editing, publishing, and the basics of conducting interviews. They will additionally collaborate, as a group and with the guidance of Goldman, in article workshopping sessions.
Who Can Join:
Staff writers and editors of the Barnard Bulletin 
The Commitment: 
6 -8 pm on Wednesdays, September 13, September 20, October 4, October 11 and October 18
The Perks:
Guidance and support from Visiting Expert and experienced journalist Julianna Goldman '03, a chance to build stronger relationships with the rest of the staff, and snacks during the sessions.
Questions? Reach out to Sunaya Mueller, Editor in Chief of the Barnard Bulletin and student lead for this community of practice (sdm2188@barnard.edu), or Lauren Carr, Senior Programs Assistant at Athena (lcarr@barnard.edu). 
Meet our Guest Expert!
Image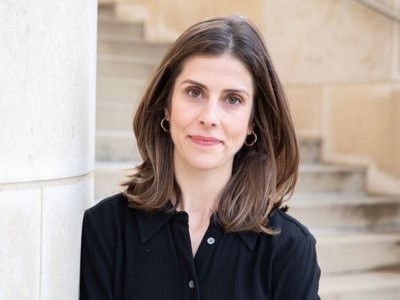 Julianna Goldman '03 | Guest Expert
---
Julianna Goldman is an award-winning multimedia journalist with nearly two decades of experience, having covered some of the most historic news events around the world. A former correspondent for CBS News and a former White House Correspondent for Bloomberg News during the presidency of Barack Obama, she has interviewed world leaders, appeared on every major television network and her writing has been featured in national news outlets including The Washington Post, The Atlantic, USA Today and Bloomberg Opinion. She is also the founder of MamaDen, a platform that connects and empowers mothers, elevates the conversation around the work of caregiving at home and in the workplace and provides resources for women looking to stay in or return to the workforce. She graduated magna cum laude from Barnard College with a Bachelor of Arts degree in political science.
Wednesday, September 13, 6-8 pm, BCRW conference room
Wednesday, September 20, 6-8 pm, Athena Center
Wednesday, October 4, 6-8 pm, BCRW conference room
Wednesday, October 11, 6-8 pm, BCRW conference room
Wednesday, October 18, 6-8 pm, BCRW conference room