Understand money and how it works and you'll have the ability to make strategic decisions that can impact both your future and your ability to effect change in the world. These are crucial skills for any leader. The best part? You don't have to leave campus to do it. We have a variety of programs for all levels of knowledge that will give you tools, tips and guidance you can use to start building a stronger foundation for the future today.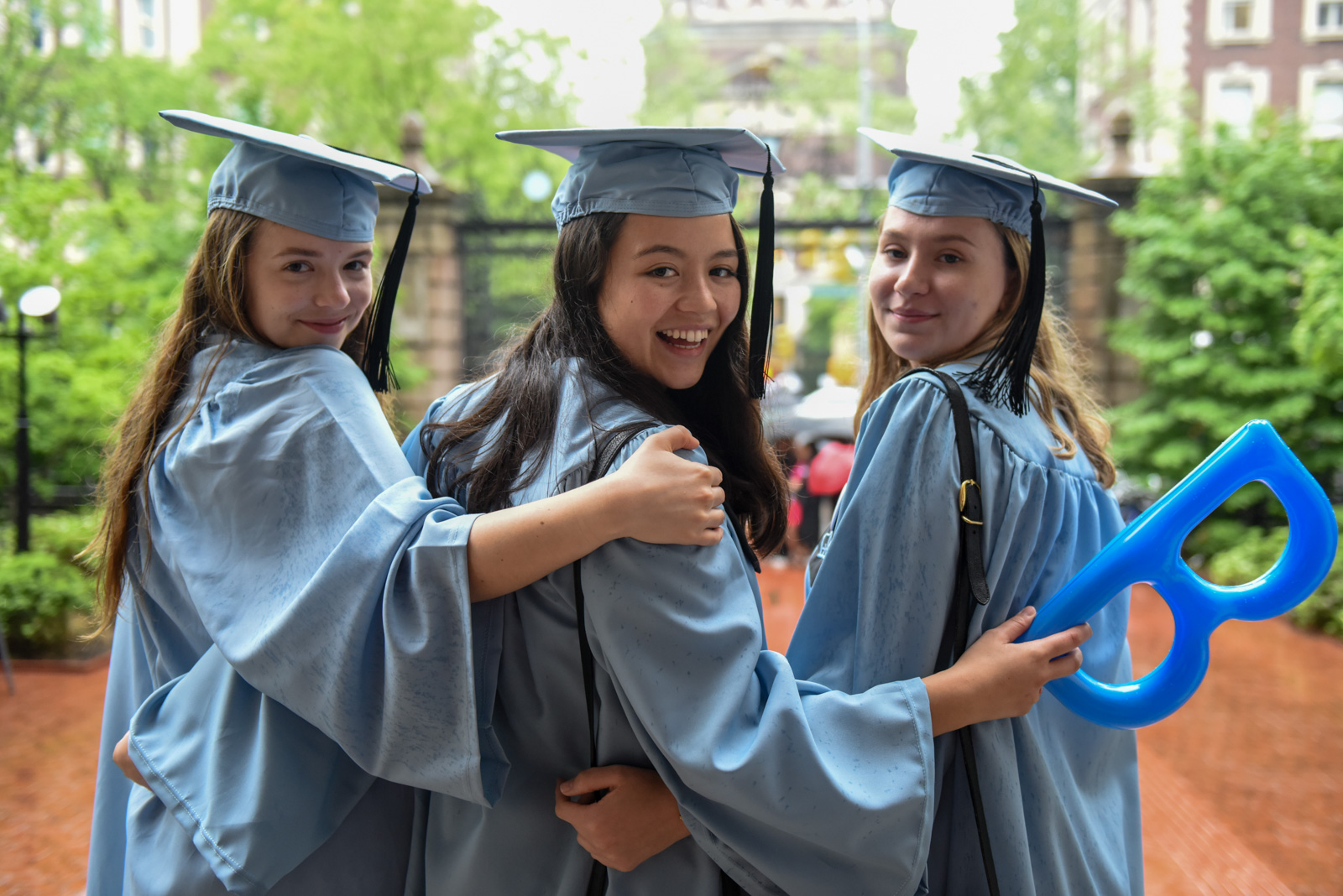 These programs are presented with the Francine A. LeFrak Foundation Center for Well-Being, Barnard's new centralized hub for all wellness-related initiatives across campus. The Francine LeFrak Center supports the entire College community with a 360-degree perspective of personal well-being: physical, mental, and financial. Our cross-campus collaboration includes Beyond Barnard, Access Barnard, and the Office of Financial Aid as well. 
---
Ask For More. Postponed. Stay tuned for new date!
It's 2021 and women still earn less than men - and the disparities for women of color are even greater. Learn how to make the best possible case for the compensation you want in this salary negotiation workshop that takes into account the realities of your identity.
Where Does My Money Go? Understanding Your Pay Stub. Friday, March 19, 2021, 12:15 PM EST. Click here to register
Pay stubs can be really confusing. Join this session to understand what's being withheld and why, and how you can make the most of benefits offered by your employer.
Budgeting Basics. Friday, March 26, 2021, 12 PM EST. Click here to register
While there are so many online tools out there - how can you make your budget work best for your needs? Create your own! Learn how to use Excel and Google Sheets to design an ad-free, secure budget that puts managing your money totally in your control.
Investing For Newbies. Friday, April 2, 2021, 12 PM EST. Click here to register
It's not too early to start thinking about how to grow your money - even if you don't feel like you have much of it. Learn how you can start investing with just a few dollars and hear from two alums who've just launched a company that can help you.
Renting in NYC. Friday, April 9, 2021, 12 PM EST. Click here to register
If you're looking to remain in or return to NYC this summer, recent Barnard grad and licensed real estate agent Peyton Yen '20 has some tips to help you prepare for your apartment search. Come learn more about the process and what you need to know to make informed choices.
If you are an Athena Scholar, any of these workshops can count towards your program requirement.
Create Your Own Budget Level 1
Create Your Own Budget Level 2
---
A large part of financial fluency is finding simple ways to keep track of your cash flow. These small group, hands-on sessions teaches students not only how to track their income and expenses but also chart goals and use visuals to help better understand their financial profile.Topics covered include conditional formatting, data validation, conditional statements, and adaptive charts.

Financial Fluency for Freelancers
---
Whether it's a side hustle, a temp position or a full time contract, understanding how to manage your money outside of a typical employment structure is crucial. In this session, you'll learn how to be your own advocate, create a budget on variable income, create income as a freelancer, set aside money for taxes, plus - the latest apps to streamline your life.

Financial Fluency Doesn't Start in Your Wallet
---
Does your spending match your core values? How do your emotions impact the choices you make with your money? Come learn how they're connected and leave with advice, inspiration and tools to empower you to answer the question, "What should I do with my money?"