Financial Fluency = Financial Freedom.
Understand money and how it works and you'll have the ability to make strategic decisions that can impact both your future and your ability to effect change in the world. These are crucial skills for any leader. The best part? You don't have to leave campus to do it. We have a variety of programs for all levels of knowledge that will give you tools, tips and guidance you can use to start building a stronger foundation for the future today.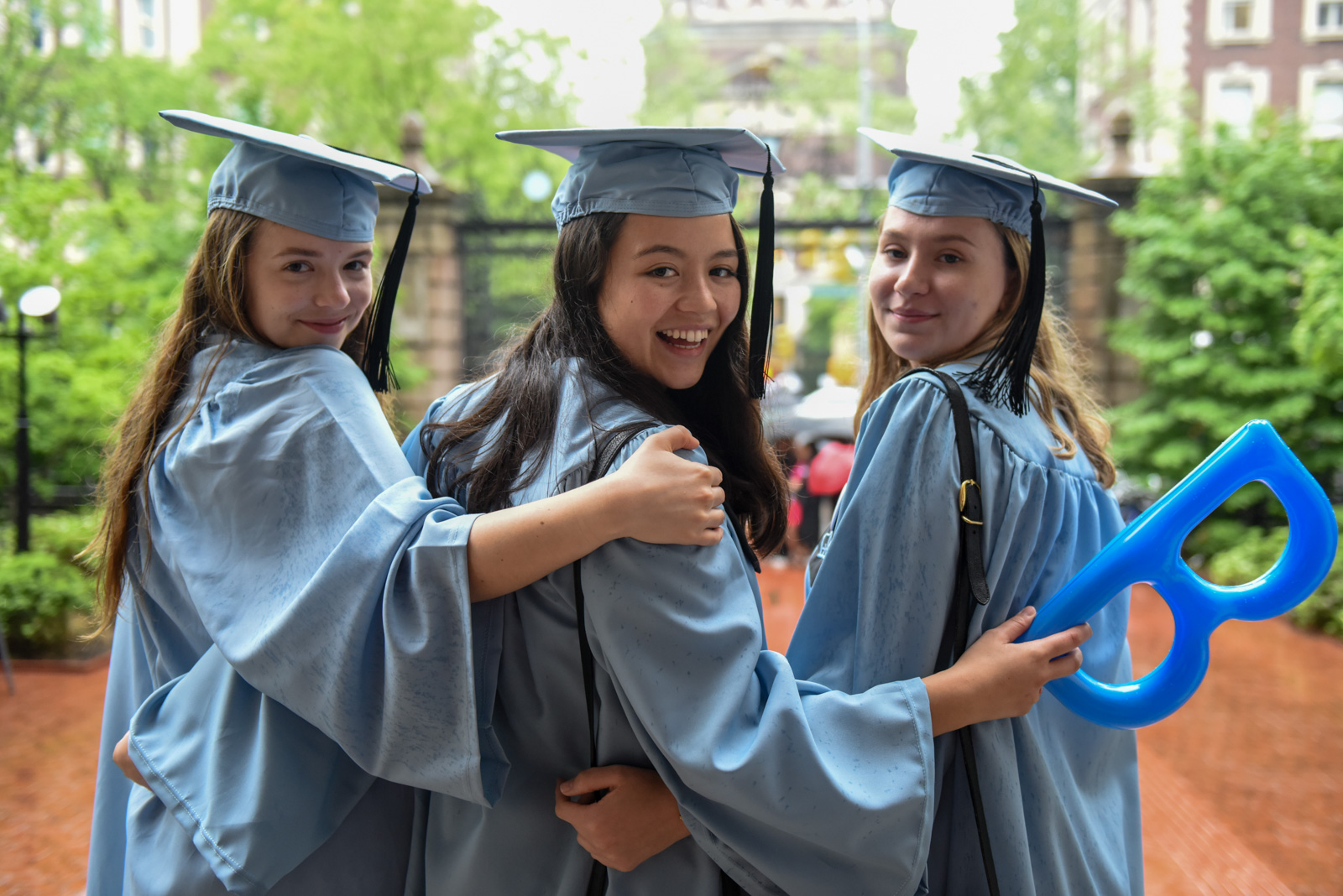 Programs offered in partnership with Beyond Barnard, Office of Financial Aid, and the Assistant Dean for Student Success who works with first-generation and low-income students. 
---
Financial Fluency at NSOP. Tuesday, September 1, 2020, 1pm EST. Recording Available Here
Welcome to Barnard! For many of you, this is the first time that you'll be responsible for managing your own finances, so we've put together a helpful introduction to financial fluency. This session will cover topics including four fundamentals of money, how to build and manage a budget, tips and resources on how to save, and more. This session will also introduce the various offices on campus where financial fluency resources and information can be found. We hope to see you there!
A College Student's Guide to Managing Your Money. Wednesday, September 23, 2020, 5pm EST. Recording Available Here
From student loans to credit cards to budgeting wisely, this workshop helps students make smart decisions when it comes to saving and spending hard-earned cash. Led by Christine Valenza Shin '84, Senior Associate Director, Advising & Programs at Beyond Barnard.
Salary Negotiation and Self Advocacy with Caroline Ceniza Levine '93. Monday, October 5, 2020, 4:30pm EST. Click here to register.
In this interactive workshop, recruiter, career coach, and Barnard alum Caroline Ceniza-Levine will cover:

· a 3-step process for negotiating
· strategies and tactics for preparing for a salary negotiation
· common mistakes to avoid in any negotiation

Through small group and partner exercises, participants will practice negotiating skills and get tips on how to continue developing these skills in the future. Bring your questions -- there will be ample time for Q&A!
Caroline Ceniza Levine is a career and business expert, writer, speaker and co-founder of SixFigureStart®. Caroline has coached executives from Amazon, American Express, Condé Nast, eBay, Goldman Sachs, Google, McKinsey, Tesla and other leading firms. Prior to launching SixFigureStart® in 2008, Caroline spent 15 years in strategy consulting, executive search and HR. Caroline has been a repeat guest on CBS, CNN, CNBC and Fox Business and has been quoted in BusinessWeek, Entrepreneur, Fast Company, Fortune, Inc, MORE, Newsweek, NPR, Real Simple, and Success Magazine. Caroline is a career columnist for Forbes.com, Money.com and Time.com and formerly wrote for CNBC, and Portfolio. She is the author of 3 books: "Jump Ship: 10 Steps To Starting A New Career" (2015, Forbes); "Six Steps To Job Search Success" (2011, Flat World Knowledge); and "How the Fierce Handle Fear: Secrets to Succeeding in Challenging Times" (2010, Two Harbors Press). Caroline is a Barnard College alumna and adjunct assistant professor at Columbia SIPA. A classically trained pianist at Juilliard and Manhattan School of Music, Caroline stays active in the arts, performing stand-up comedy.
Simple Habits That Will Help You Navigate Any Financial Crisis. Tuesday, November 10, 2020. 4pm EST. Click here to register.
Every generation has experienced a major collective, financial crisis (e.g. 1986, 2008 and 2020). These crises affect everyone - even if not equally. Financial behaviorist, Jacquette M. Timmons, will share four simple and timeless habits that will help you manage the financial impact of any crisis on your dreams and goals -- with greater confidence.
Jacquette Timmons focuses on the human side of money. She works as a financial behaviorist and is committed to getting you to see that you don't manage money - you manage your choices around money. In addition to being an author ("Financial Intimacy: How to Create a Healthy Relationship with Your Money and Your Mate") and frequent blogger, Jacquette is also the creator of The Comfort Circle™ - a dinner series, where she hosts discussions about money, business and life over food and wine - and "In the Zone: How to Price Your Genius" - a 1-day small group retreat about how to price your genius and become confident in what you charge. She is also the host of the podcast, "More Than Money." When she's not providing behavioral-based financial coaching, she's traveling the country for speaking engagements on behalf of Fortune 100, AM Law 200 companies, nationally known non-profits and conferences (large & boutique) to talk about the intersection of emotions and money. Her work has been featured on Minnesota Public Radio, SiriusXM, "Good Morning America," Oprah.com, CNN, HLN, FOX, Black Enterprise, NPR, Reuters.com, and The Wall Street Journal. Jacquette holds an MBA in finance from Fordham University's Graduate School of Business and an undergrad in marketing from the Fashion Institute of Technology. 
If you are an Athena Scholar, any of these workshops can count towards your program requirement.
Create Your Own Budget Level 1
Create Your Own Budget Level 2
---
A large part of financial fluency is finding simple ways to keep track of your cash flow. These small group, hands-on sessions teaches students not only how to track their income and expenses but also chart goals and use visuals to help better understand their financial profile.Topics covered include conditional formatting, data validation, conditional statements, and adaptive charts.

Financial Fluency for Freelancers
---
Whether it's a side hustle, a temp position or a full time contract, understanding how to manage your money outside of a typical employment structure is crucial. In this session, you'll learn how to be your own advocate, create a budget on variable income, create income as a freelancer, set aside money for taxes, plus - the latest apps to streamline your life.

Financial Fluency Doesn't Start in Your Wallet
---
Does your spending match your core values? How do your emotions impact the choices you make with your money? Come learn how they're connected and leave with advice, inspiration and tools to empower you to answer the question, "What should I do with my money?"