Financial Fluency = Financial Freedom. Understand money and how it works and you'll have the ability to make strategic decisions that can impact both your future and your ability to effect change in the world. These are crucial skills for any leader. The best part? You don't have to leave campus to do it. We have a variety of programs for all levels of knowledge that will give you tools, tips and guidance you can use to start building a stronger foundation for the future today.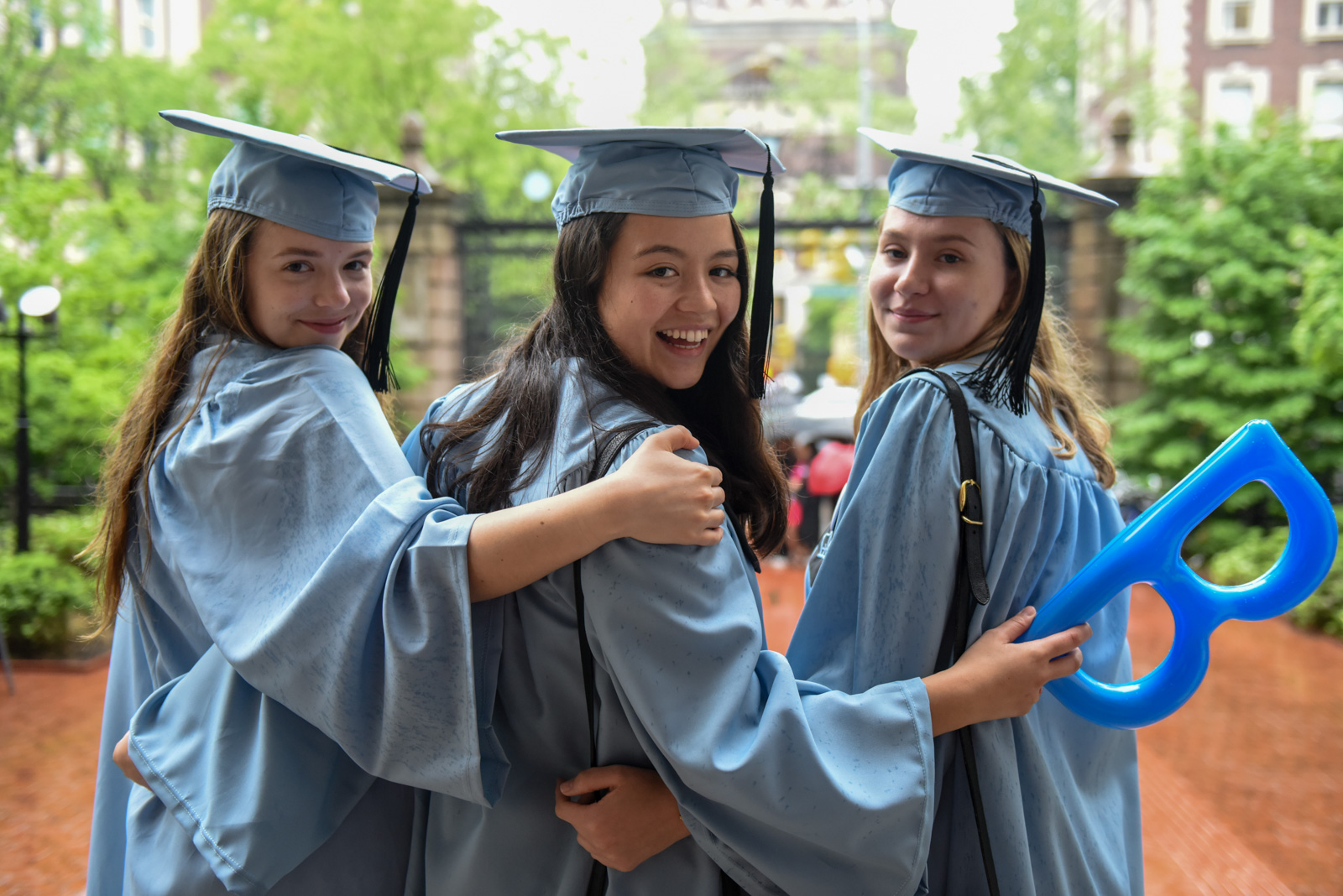 Programs offered in partnership with Beyond Barnard, Office of Financial Aid, and the Assistant Dean for Student Success who works with first-generation and low-income students. 
Spring 2020 Workshops
Financial Fluency for Seniors
Friday, February 21, 2pm-4pm Coming Soon!
My Money, My Plan: Achieving Financial Goals Through Saving 
Tuesday, March 3, 5:30pm-7pm Coming Soon!
Friday, March 27, 11am-1pm (+travel time). Markets, stocks, hedge funds... even if you don't think you care about all that, trust us, you do, because Wall Street isn't just a place, it's a powerful force in our economy and our lives. We will head over to the Financial Times Offices to meet with financial journalist and alumna, Rana Foroohar '92 to see where financial news gets made and learn how it impacts all of us. The visit includes a tour of the newsroom and discussion with Rana and other colleagues. 
Workshop Instructor: Rana Foroohar '92 is a global business columnist and associate editor for the Financial Times. She is also CNN's global economic analyst. Her new book, "Don't Be Evil: How Big Tech Betrayed Its Founding Principles – and All of Us," was released by Crown in November 2019. Her previous book, "Makers and Takers: How Wall Street Destroyed Main Street," was shortlisted for the FT/McKinsey Business Book of the Year award in 2016. Foroohar was named best large publication columnist of 2019 by the Society of American Business Editors and Writers for her technology and policy writing. She is also the 2019 winner of the Arthur Ross Award given by the American Academy of Diplomacy for foreign affairs writing. Previously, Foroohar was the assistant managing editor in charge of business and economics at Time, as well as the magazine's economic columnist. She also spent 13 years at Newsweek, as an economic and foreign affairs editor and a foreign correspondent covering Europe and the Middle East. She lives in Brooklyn with her husband, the writer John Sedgwick, and her two children.
Additional Information: This program is free and open to all Barnard students. Please allow extra time for travel. Meeting time and location will be sent via email upon registration. Cancellations must be made before March 23rd as we are required to submit a list of guests to the host organization. Questions? Contact sabramow@barnard.edu.
Tuesday, March 31, 5pm-6:30pm. So you worked all summer and have some extra cash on hand? Or maybe you're curious about investing apps? College can be a difficult time to scrounge up the extra change just to do the things you want to do. Even if you don't have any money saved, you can start investing now. We normally think of investing as reserved for the wealthy but it doesn't have to be that way! No matter your career choice or major, we need investing for long term goals such as graduate school, buying a home and retirement. This workshop will take the intimidation out of investing and cover key points such as mutual funds, stocks, picking the right mix of investments and how to get started right away.  
Workshop Instructor: Galia Gichon is an independent personal financial expert with more than 20 years in financial services, including nearly 10 years on Wall Street and an MBA in Finance. Her career has spanned corporate bond research analyst, personal finance expert, angel investor, entrepreneur advisor, and author. As an angel investor, she has worked with Next Wave Impact, Pipeline Angels, Astia, Refinery CT and Portfolia- actively supporting women-led and impact startups. She is also the Founder of Down to Earth Finance, independent personal finance education. She has been teaching at Barnard College's Athena Center for Leadership and Freelancers Union for 10+ years. She has been widely quoted in The New York Times, NBC, CNN, and more. Previously, she worked at Bear Stearns and Nomura Securities. Galia is also the author of "My Money Matters" which was featured on TODAY SHOW. She can be reached at galia@downtoearthfinance.com and @SimplyMoney.
If you are an Athena Scholar, any of these workshops can count towards your program requirement.