Head off campus with us to get to know women changemakers and their work.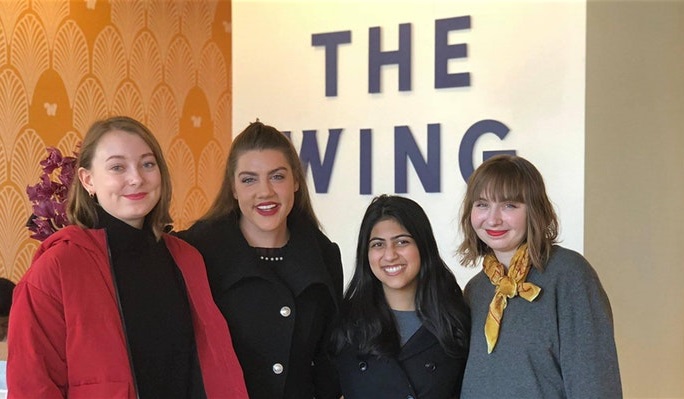 ---
Thanks so much for your interest! Due to our current remote environment, we are not offering Feminist Field Trips during the 2020-21 academic year. Keep an eye on this space for more information as it becomes available.
Black History Month Trip to the United Nations. Friday, February 7, 2020 from 1:15pm-3:30pm (+ travel time): The Black history-themed tour of the United Nations will grant you a unique look at the Ark of Return, a permanent memorial in honor of the victims of slavery and the transatlantic slave trade. The special tour will also include access to the Security Council Chamber, the Trusteeship Council Chamber, and the General Assembly Hall and will be followed by a briefing with a UN Official on the human rights of those of African descent. 
We'll be joined by Prof. Yvette Christiansë, professor of Africana Studies and English Literature.
Briefing and discussion to follow the tour. 
Additional Information:
Please sign up only if you are sure that you can attend. Space is limited; once we reach capacity, we will keep a waitlist. The trip is FREE and open to ALL students, except each student is responsible for subway fare. Please allow extra time for travel. Meeting times and location will be sent via email upon registration. 
The deadline to sign-up extended to February 4th. Questions? Contact sabramow@barnard.edu.
Feminist Field Trip to the Wing
---
This workshop is the anti-networking networking workshop. Learn how to build and maintain genuine relationships across LinkedIn, email, and in person, develop a powerful female inner circle, and practice these skills at a space dedicated to "the professional, civic, social, and economic advancement of women through community.