Athena in the Time of COVID-19
What a time. Here at Athena we're doing our best to adapt, while also doing our part to keep students and our community at large safe — which means that as the rest of Barnard's semester takes place virtually, our programming will too.
Keep reading for Athena's spring 2020 offerings — as well as resources to help you stay creative, collaborative, resilient, and healthy wherever you are in the world.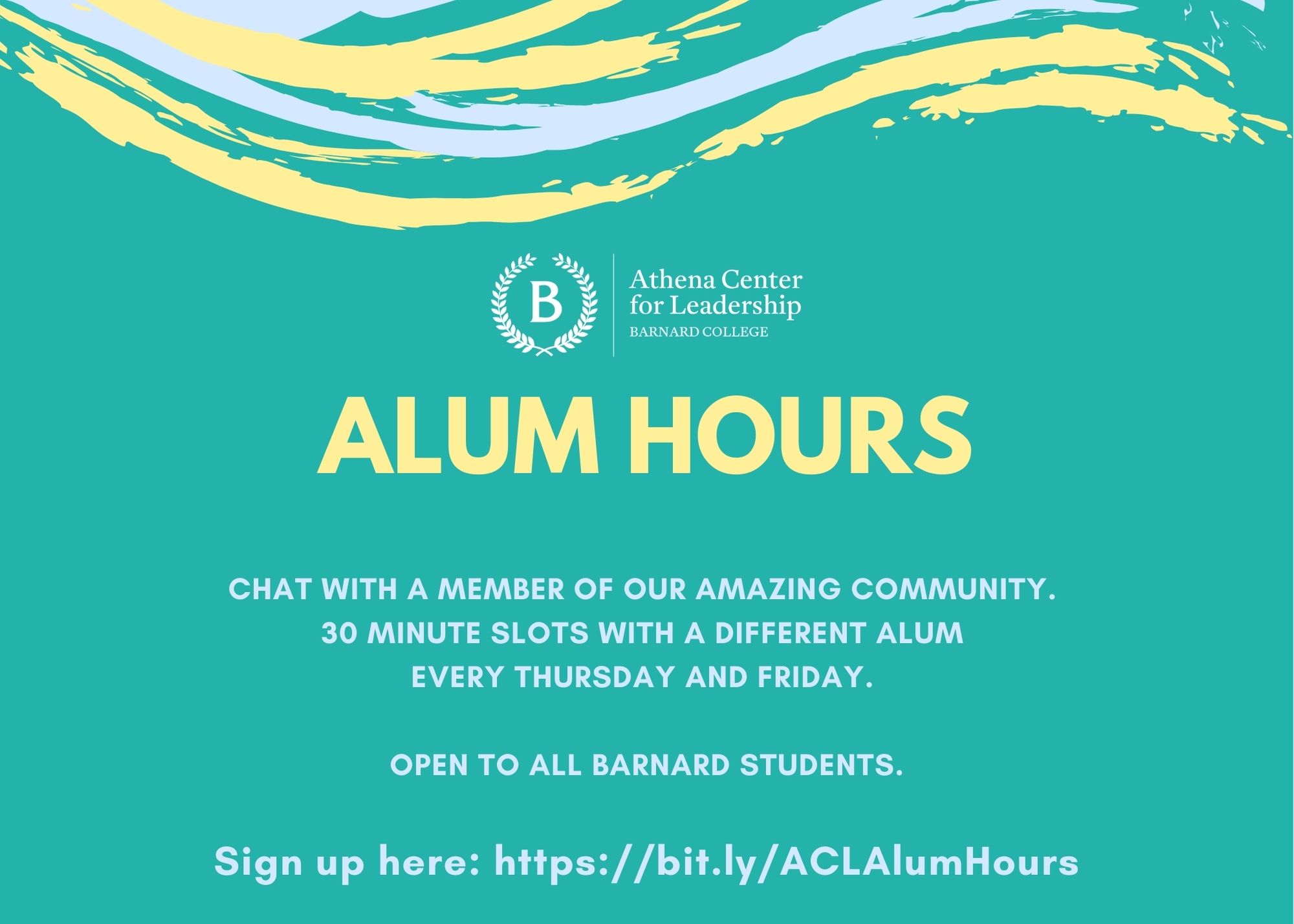 A twice-weekly (every Thursday and Friday) opportunity for any Barnard student to connect with a member of the vast, supportive community that is Athena — from Scholar alums to friends of the Center and more, through alum hours. See a few of these wonderful people on our Instagram @barnardathenacenter.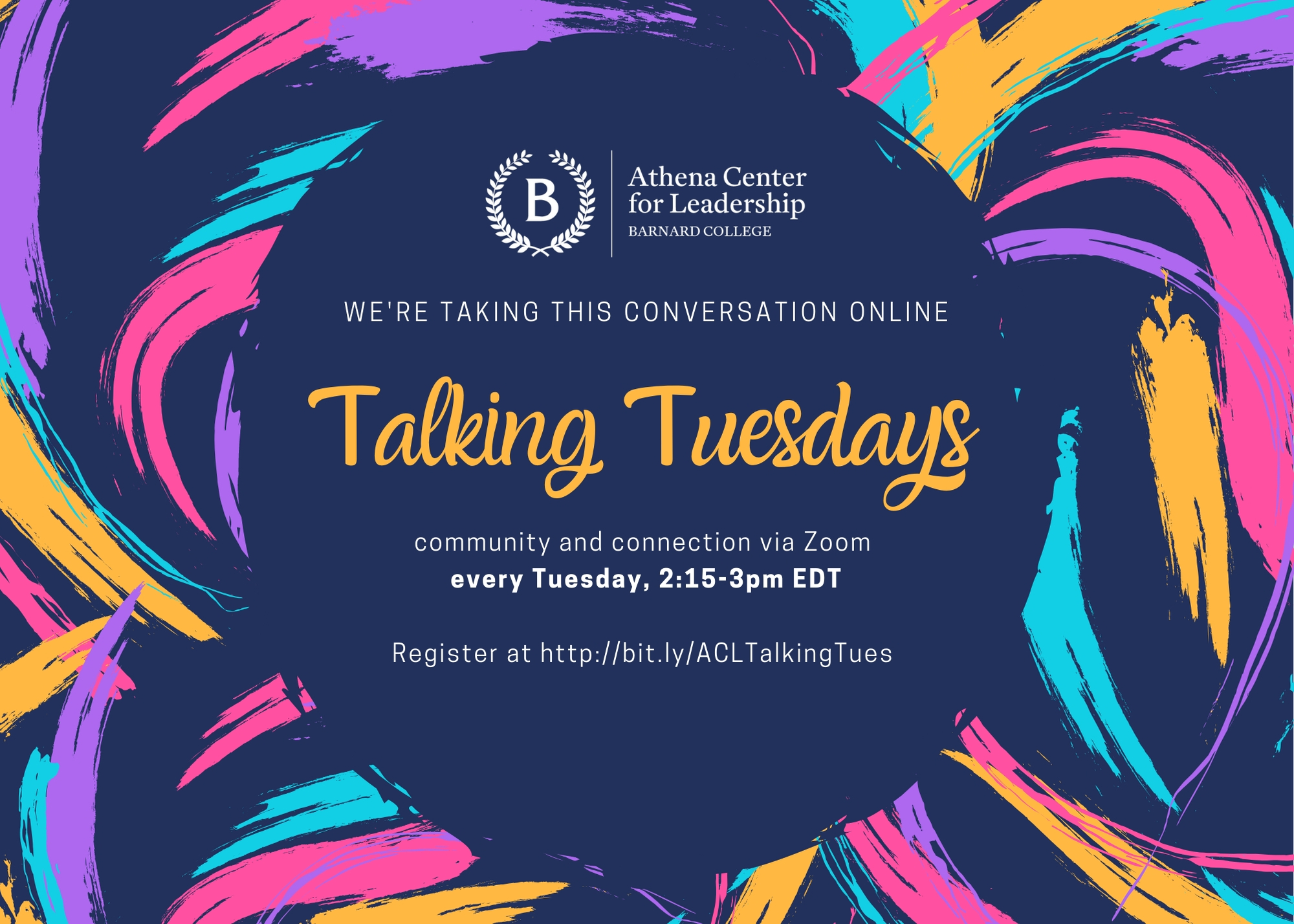 A weekly (every Tuesday) conversation with fellow students and the Athena team, with a different host and guest each week, all in the spirit of becoming better, more resilient leaders, and strengthening our Athena community no matter where we are in the world. See details here.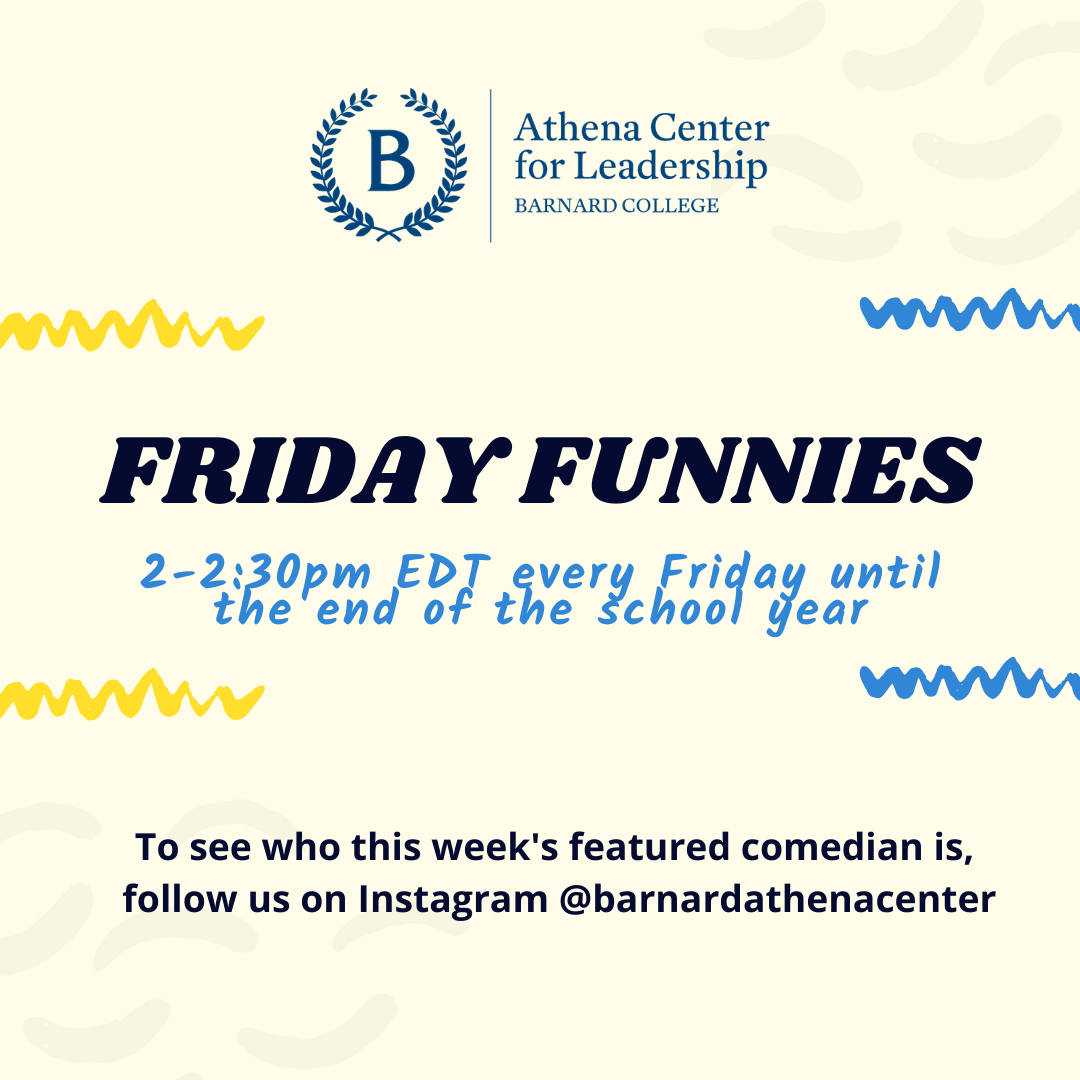 A much-needed escape, thanks to some seriously funny special guests and friends of the Center. On occasion, preceded by baking with our SAB! 
Want to get to know us better? Check out our Ask Athena highlights on the Athena Center Instagram!