Financial Fluency Programs
Financial Fluency = Financial Freedom. Understanding money and how it works offers the ability to make strategic decisions that can impact both your future and your ability to effect change in the world; crucial skills for any leader. The best part, you don't have to leave campus to become financially fluent. We have a variety of programs for all levels of knowledge that allow Barnard students to access the tools, tips and guidance to feel empowered to make strategic decisions now that will help build a stronger foundation for the future.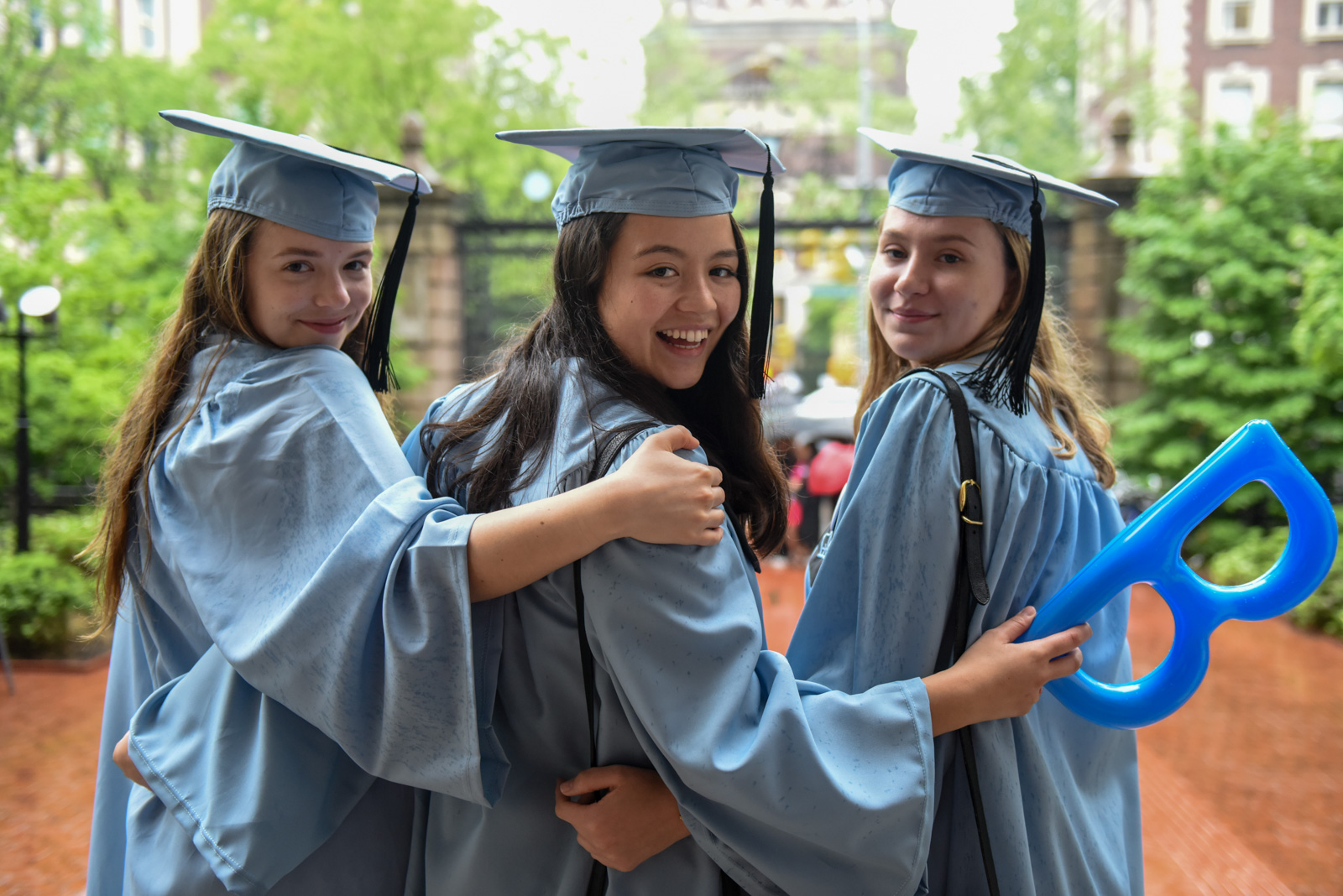 Today, financial fluency programming reaches students at all different stages of the college experience, in large part thanks to robust partnerships with other departments on campus that also have a role in educating students on money- related matters, including Beyond Barnard, Office of Financial Aid, and the Assistant Dean for Student Success who works with first generation and low-income students. 
Workshops for Fall 2019 include:
A College Student Guide to Managing Your Money: Monday, September 9, 5pm-6:30pm: Start the new semester on the right foot with this interactive workshop on how to manage your money while at Barnard. From student loans to credit cards to budgeting wisely, this is a great opportunity to ensure you make smart decisions when it comes to saving and spending your hard-earned cash. 
Financial Success Doesn't Start in Your Wallet: Thursday, October 3, 5pm-6:30pm: Does your spending match your core values? How do your emotions impact the choices you make with your money? Come learn how they're connected and leave with advice, inspiration and tools to empower you to answer the question, "What should I do with my money?"
Financial Fluency for Freelancers: Monday, October 14, 12:30pm-2pm: Whether it's a side hustle, a temp position or a full time contract, understanding how to manage your money outside of a typical employment structure is crucial.  In this session, you'll learn how to be your own advocate, create a budget on variable income, create income as a freelancer, set aside money for taxes, plus - the latest apps to streamline your life.
My Money, My Plan: Setting S.M.A.R.T. Financial Goals: Tuesday, October 22, 5:30pm-7pm: What does it mean to set S.M.A.R.T. financial goals? While it can be intimidating to think about your financial path, small steps you take in college can set you up for a lifetime of success.  Learn manageable steps to budget practically and wisely, manage expenses and debt, plan and save for the future, and take ownership of your finances. Introductory remarks will be delivered by Barnard College President Sian Leah Beilock and Samantha Saperstein, Managing Director and Head of Women on the Move at JPMorgan Chase & Co. Women on the Move is a JP Morgan Chase & Co initiative to improve financial health and career growth for women. Dinner will be served and financial planning journals provided.
Create Your Own Budget: Level 1: October 23, 1pm-2pm & Level 2: October 30, 1pm-2pm: A large part of financial fluency is finding simple ways to keep track of your cash flow. This small group, hands-on session teaches students not only how to track their income and expenses but also chart goals and use visuals to help better understand their financial profile. Topics covered include conditional formatting, data validation, conditional statements, and adaptive charts. Get started with Level 1 and really have fun with your formulas in Level 2. Attendance at both sessions is encouraged but not required. 
If you are an Athena Scholar, any of these workshops can count towards your leadership lab requirement.
Join us in spring 2020 for workshops on investing, negotiation, and special programs for seniors on the cusp of graduation.